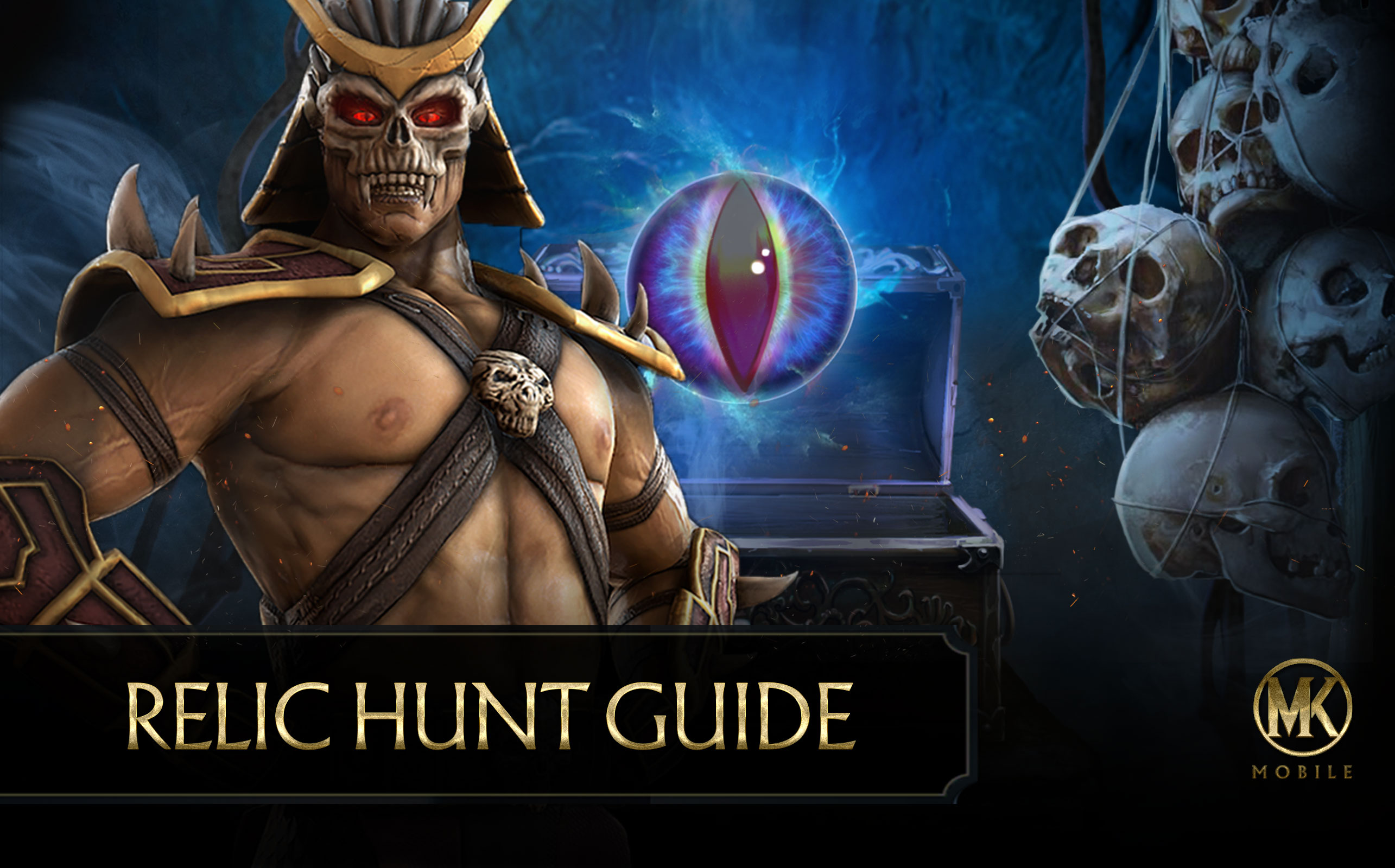 Table of Kontents
What is Relic Hunt?
The Relic Hunt is a limited-time event, accessible right from the home screen. During Relic Hunt events, you can take part in tower-based battles and win Spirit Fragments. Spirt Fragments are needed to resurrect and upgrade the Konqueror of the Outworld, Shao Kahn!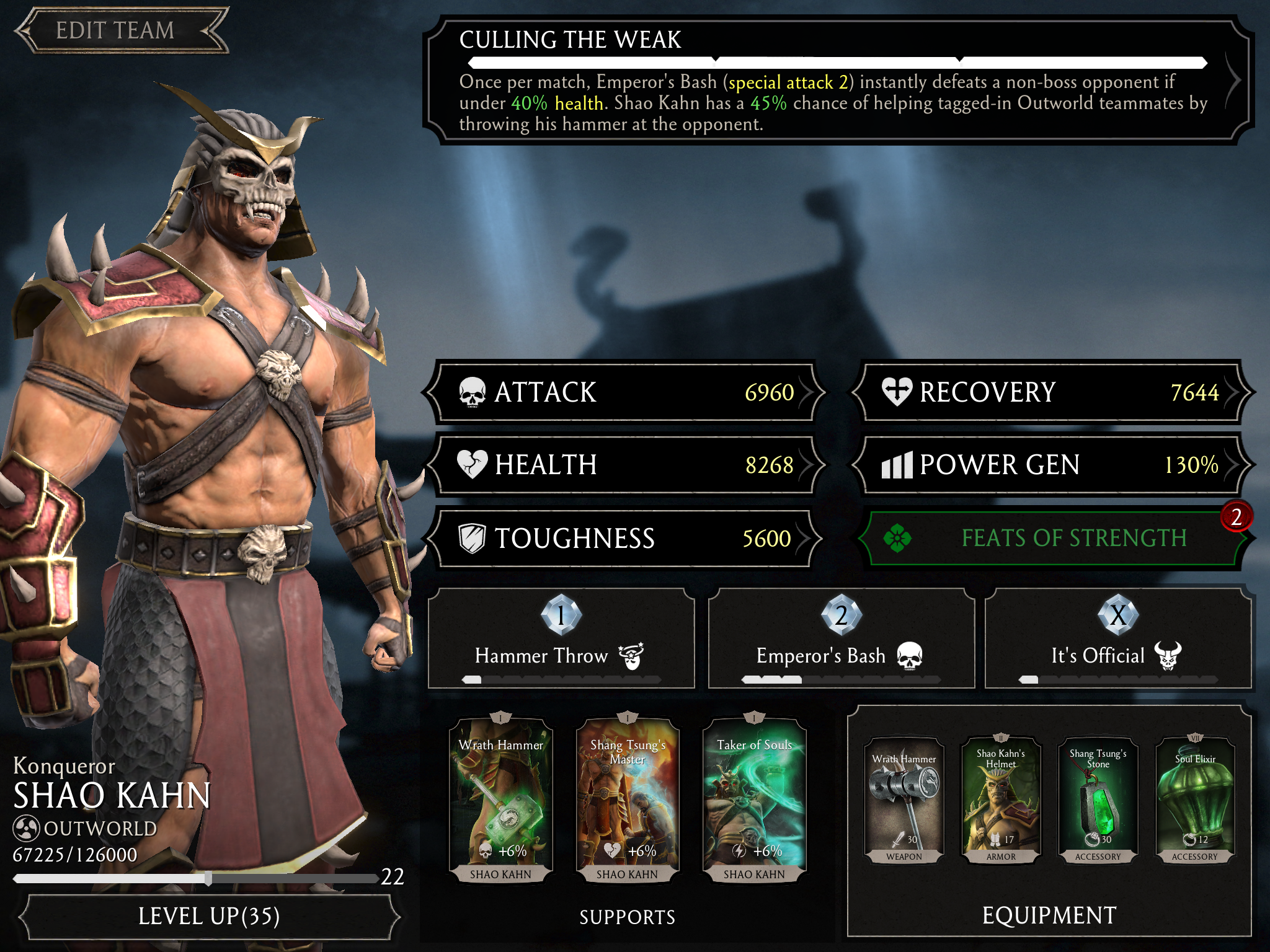 Other great rewards from the Relic Hunt include Koins, Souls, character and special upgrade cards, and equipment cards.
Note that if your Shao Kahn is Fusion X, the Relic Hunt will no longer be available to take part in.
How to Participate
Relic Hunts are made up of 5 towers, with each tower carrying specific requirements and restrictions. For example, a tower may allow only Netherrealm characters, while another tower may only allow Spec Ops-based characters that are Fusion I or higher.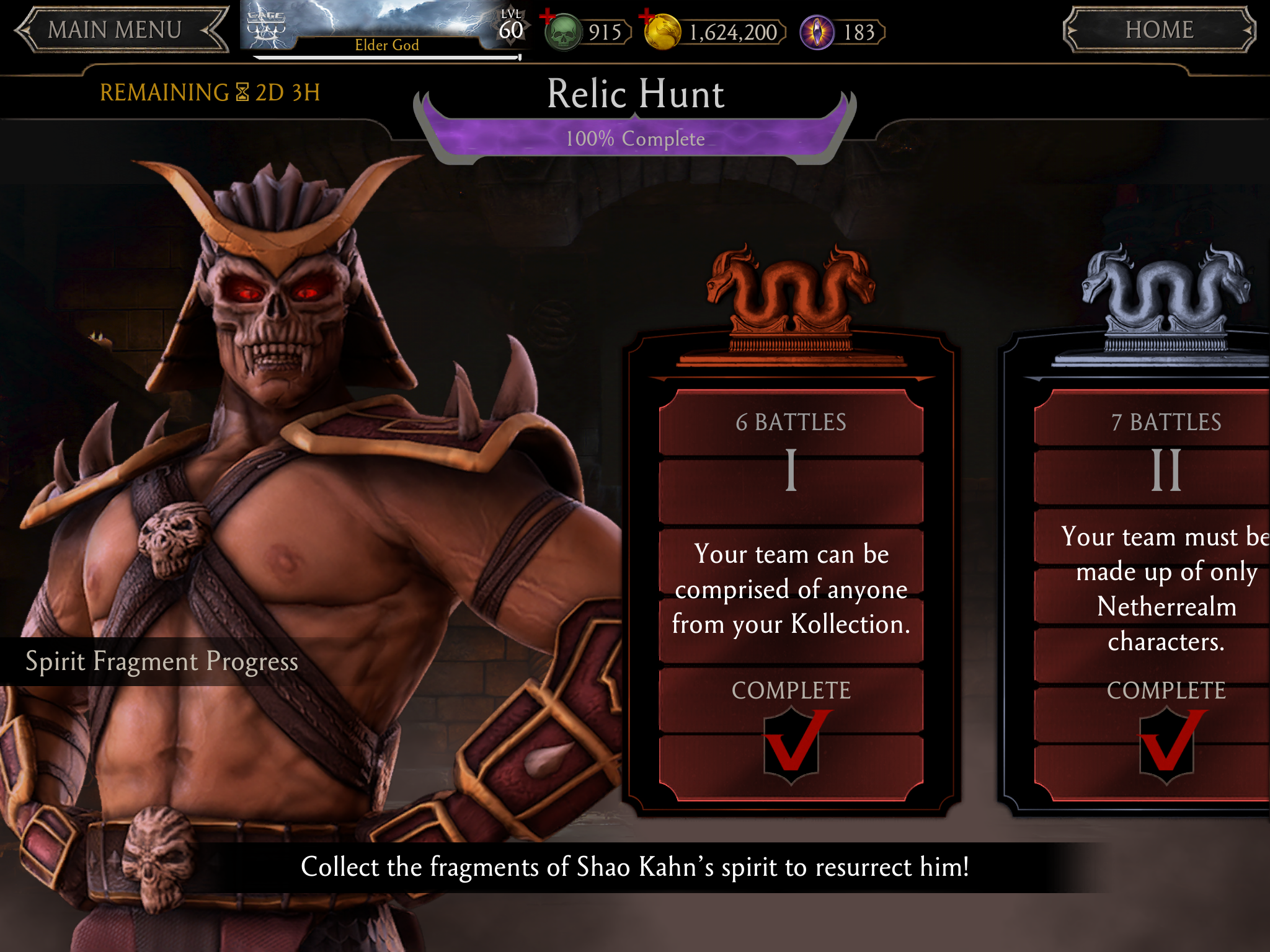 Your characters' health carries over between tower battles, meaning your characters can be knocked out and rendered temporarily unusable if they take too much damage. You can spend Souls to recharge your characters' health, starting at 10 Souls and increasing from there.
Note that there is no limit on how many times you can recharge your characters' health, though the increase in recharge cost will cap at 100 Souls.
A couple of other important things to note during Relic Hunt events:
You can retreat during a Relic Hunt but doing so will reset your progress made in the current tower. Retreating will also drain your team's energy.

Characters set on a team for Relic Hunt battles cannot be used outside of the Relic Hunt, until you complete the tower you are working on.

Each tower ends with a Test Your Might event. If you do not pass the Test Your Might event, then you will need to re-do the battle prior to this event before attempting Test Your Might once more.
Resurrecting Shao Khan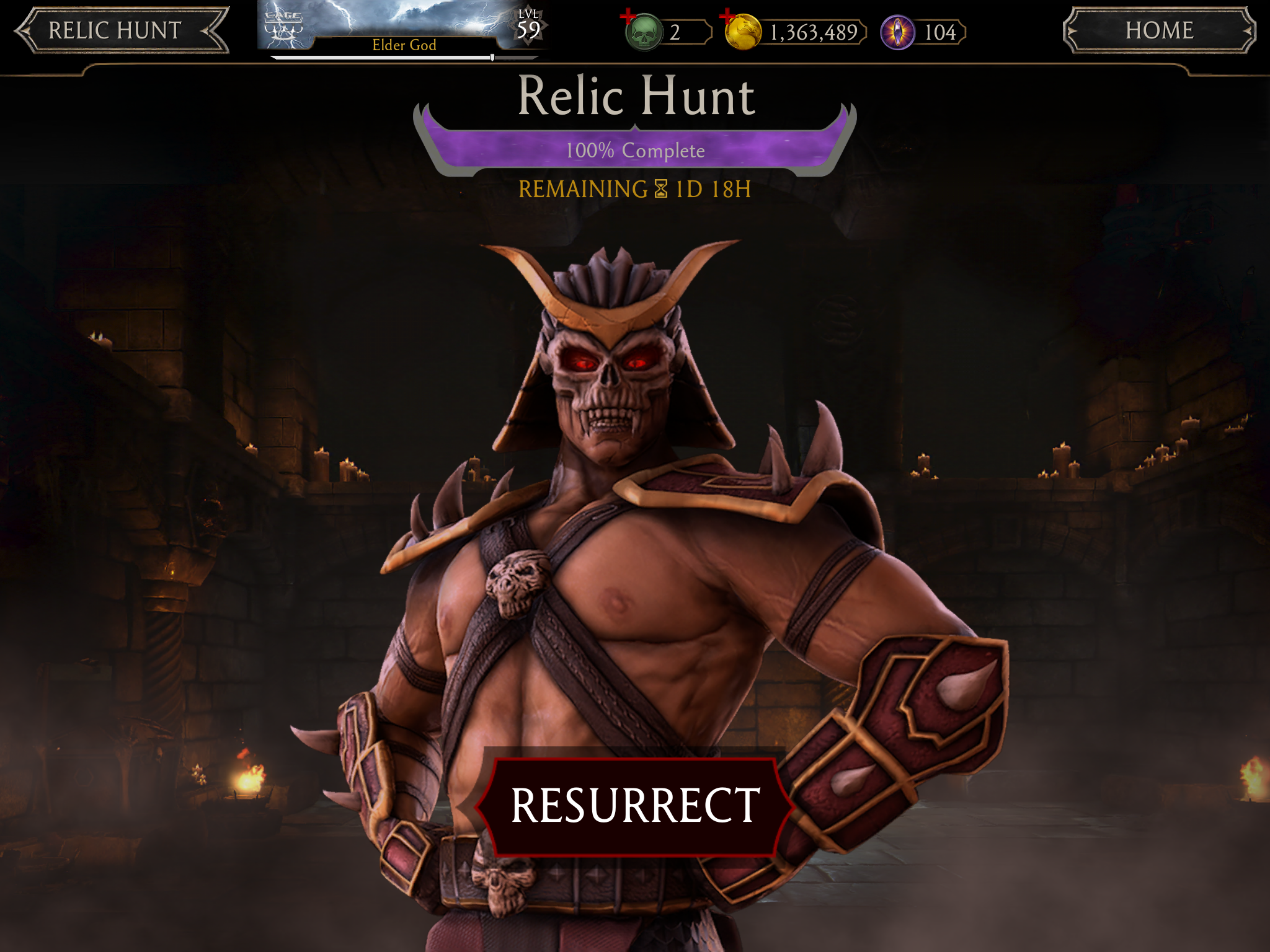 To resurrect Shao Kahn the first time, you will need 27 Spirit Fragments.
Fusion Requirements
The following amounts of Spirit Fragments are required in order to upgrade Shao Kahn's Fusion:
Fusion I: 97 Shards total (70 additional Shards after first card)

Fusion II: 172 Shards total (75 additional Shards after previous fusion)

Fusion III: 252 Shards total (80 additional Shards after previous fusion)

Fusion IV: 352 Shards total (100 additional Shards after previous fusion)

Fusion V: 472 Shards total (120 additional Shards after previous fusion)

Fusion VI: 602 Shards total (130 additional Shards after previous fusion)

Fusion VII: 750 Shards total (148 additional Shards after previous fusion)

Fusion VIII: 920 Shards total (170 additional Shards after previous fusion)

Fusion XI: 1100 Shards total (180 additional Shards after previous fusion)

Fusion X: 1330 Shards total (230 additional Shards after previous fusion)