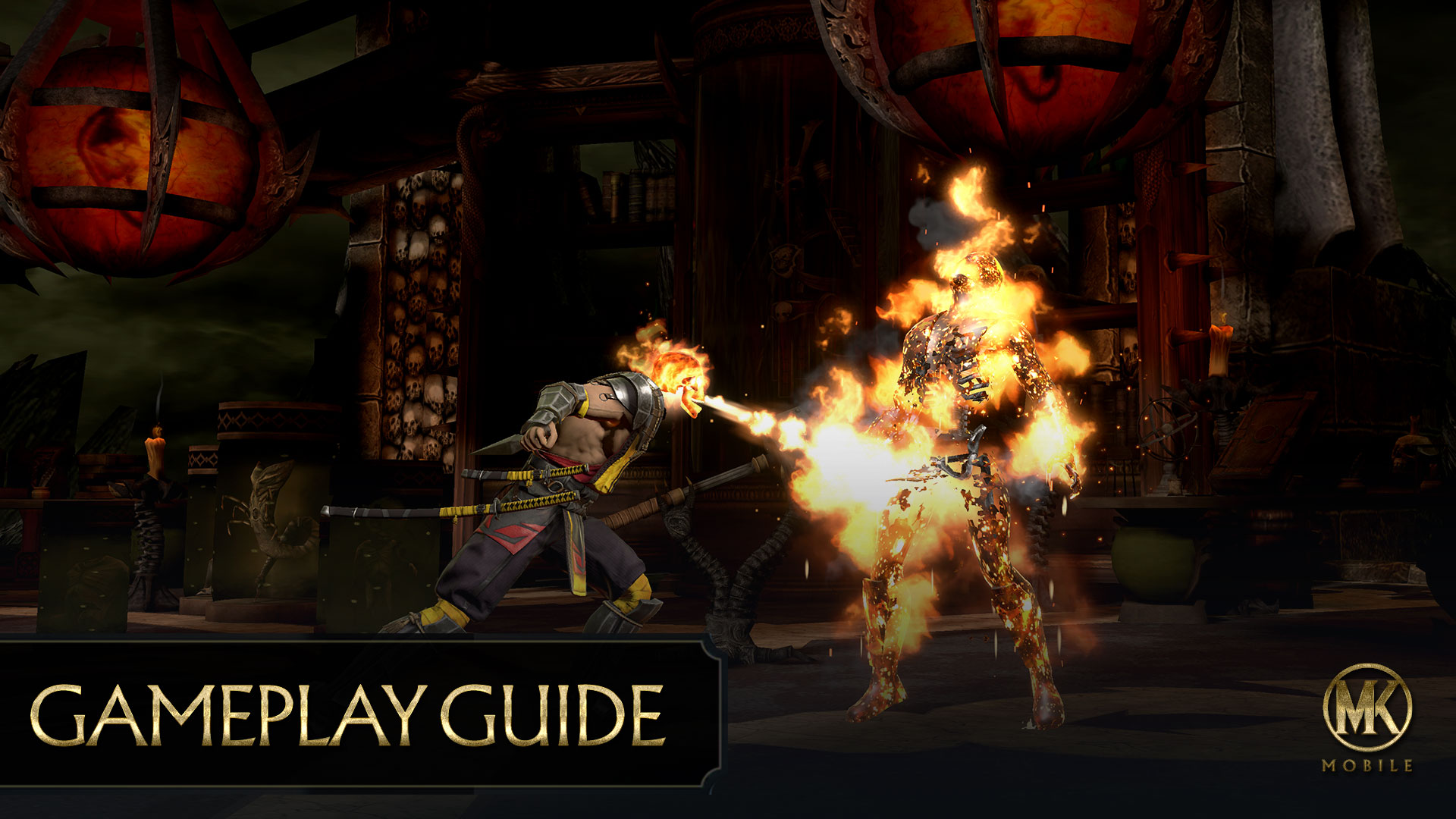 Table of Kontents
NEW! Faction Wars: Survival Mode
It is time to choose your destine in the new game Mode of the Faction Wars. Lead your team to glory through a series of multiplayer battles in which your previous fights' health is carried over to the next! Move up through the difficulties to earn additional Battle Points and earn your victory and the top of the Leaderboard. Consumables are now available in the Faction Wars store to help your team succeed, as well as a new Faction Wars Survivor Support Card and Daily Objectives!
The latest MK11 Character, Noob Saibot is now available as a reward EXCLUSIVE to this new Game Mode.
What are the Faction Wars?
The Faction Wars make up the player-versus-player mode of Mortal Kombat Mobile. In this mode, you can battle AI versions of a real player's team. Compete regularly to climb your Faction's leaderboard and win great rewards!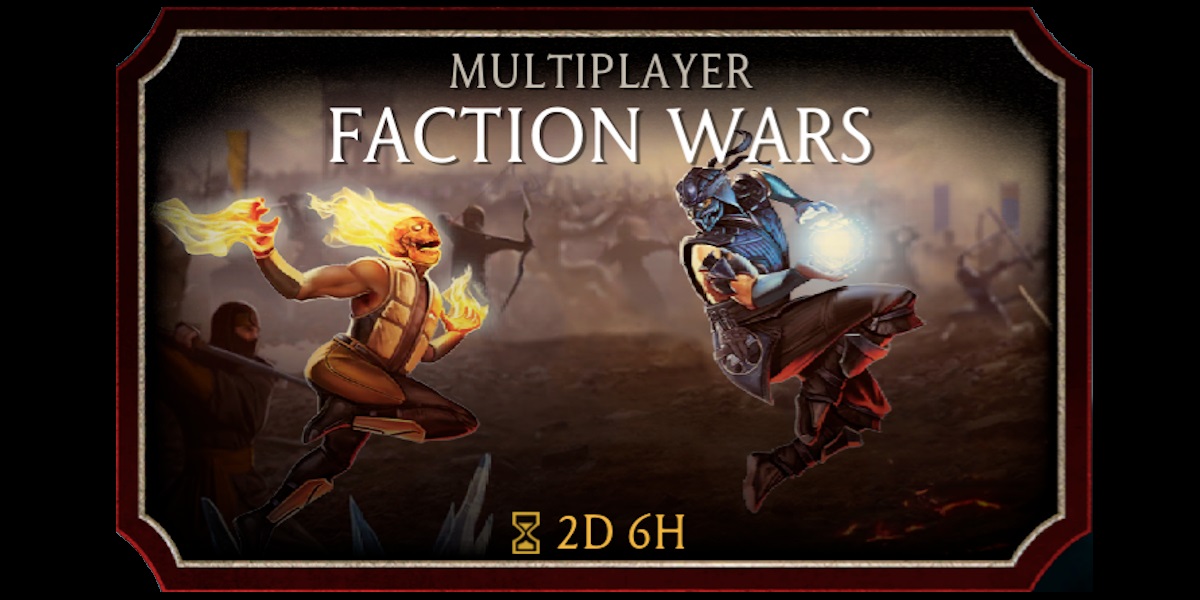 What does selecting a faction do?

Selecting a Faction changes which players you are competing against for leaderboard positions and also allows you to contribute War Points to your Faction.

War Points affect your Faction's rank compared to the other Factions.

Factions with a higher rank will receive bonus rewards when the multiplayer week ends.
When will I receive my rewards?
You will receive via inbox message your rewards for taking part in Faction Wars at the end of the current tournament. You can see how long the current tournament will run for on the main menu screen, on the "Multiplayer Faction Wars" banner.
Do I only receive rewards if my Faction wins?
No, you will also receive rewards based on your position in your Faction's leaderboards.
How do I change factions?
You can change your Faction by going to Menu > Profile > Change Faction. On consoles, you can change it by visiting the Faction section of the main menu and selecting "Change Faction". Note that changing factions may impact your leaderboard placement and rewards.
Can I belong to a different faction on mobile and console?
Yes, you can belong to different factions on different devices.
When you first sign into WBID on the console or mobile game, and that WBID has already been associated with a Faction on another platform, you can select No when asked about Factions to keep each platform separate.