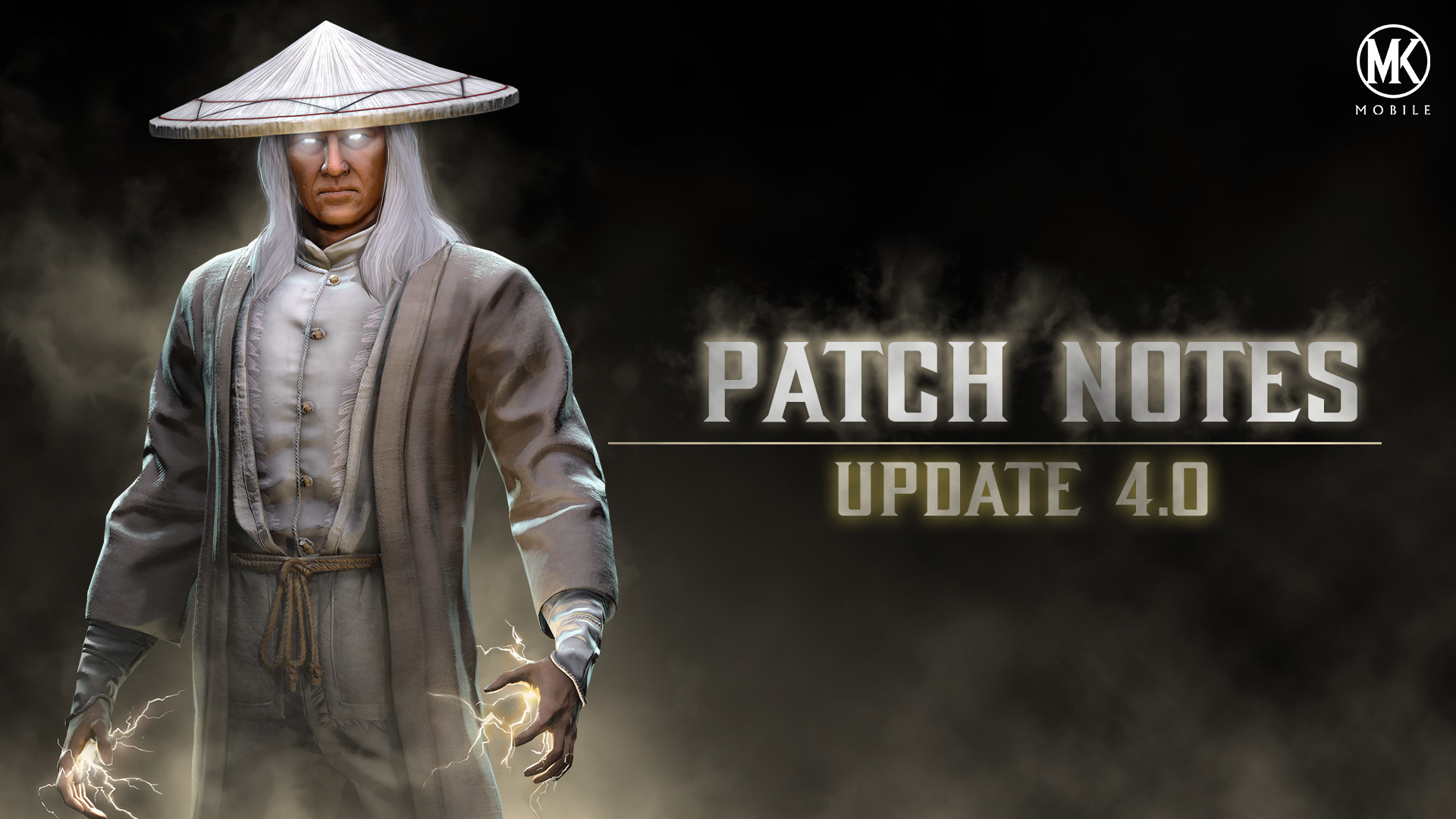 Table of Kontents
30 YEARS OF MORTAL KOMBAT!!!
Mortal Kombat is celebrating its 30th anniversary with a major mobile update that's oozing with MK nostalgia and new kontent!
KLASSIC MOVIE RAIDEN
Travel back to the '90s with a special tribute to the original Mortal Kombat movie with the newest Diamond fighter, Klassic Movie Raiden! Klassic Movie Raiden features Christopher Lambert's character likeness & voice from the 1995 film. Feared by his enemies and respected by the Earthrealm warriors, Klassic Movie Raiden is a force to be reckoned with. Join the fight to protect Earthrealm today.
ASCENSION GOLD UPGRADE
Ascension Upgrade is a new and unique way to continue upgrading your Gold Characters! Ascended Gold Characters instantly become stronger with extra Fusions, and when Fusion V is reached they gain the ability to perform a BRUTALITY, just like their Diamond counterparts! Ascension upgrades will only be available for the featured Kombat Pass Character - Hanzo Hasashi Scorpion is up first!
KOMBAT PASS
Kombat Pass is a brand-new feature that offers a path to Ascend Gold characters and more ways to earn rewards by completing in-game Trials. Each Kombat Pass Season will run for 3-weeks only and will feature a special Gold Character that is available for Ascension. The Kombat Pass event is accessible for FREE with the possibility to get the Premium or Premium+ Pass to receive even more valuable rewards.
KLASSIC TOWER AND EQUIPMENT
Embrace the MK nostalgia as you enter the Klassic Towers and face a variety of Klassic fighters like Klassic Movie Raiden, Klassic Scorpion, and Klassic Sub-Zero. Defeat the Towers for a chance to earn old school MK themed Equipment and a guaranteed Diamond fighter. This custom set of anniversary Equipment brings back some of our dearest memories!
SCORPION FRIENDSHIP
Flawless Victory! Update 4.0 introduces the first-ever mobile FRIENDSHIP. Defeat the Klassic Towers for a chance to earn the Equipment needed to unleash Scorpion's Teddy Bear Friendship.
TREMOR BRUTALITY
Black Dragon Tremor steps it up with a new Brutality! Equip the new '90s arcade themed Equipment, Rockin' Token, and Rockin' Bowling Stones, to turn your opponents into a pile of liquid hot lava!
ANNIVERSARY WEEK
Mortal Kombat and NetherRealm Studios would like to thank all our fans for 30 years of support. We couldn't do it without you! Log in every day from October 7th – October 14th to collect Free Anniversary Gifts, battle through Relic Hunt, and save on new store items!
QUALITY OF LIFE IMPROVEMENTS
Notifications Updated! We have improved the in-game notification system by adding new notifications and enhanced visuals to keep you updated about in-game events.
BUG FIXES & OPTIMAZATIONS
CHARACTERS
Fixed the exploit with passive opponents that could be done by tagging in Stunt Double Johnny Cage, Kombat Cup Sonya Blade, or Aftershock Tremor during an ally's Special Attack
Fixed an issue with Kombat Cup Sonya Blade's passive "Referee" where an opponent could still take damage after a forced tag out
Fixed a bug where Kold Skarlet could reflect the damage from Joker's card
Increased the stats of Dark Lord Kotal Kahn's Osh-Tekk Bodyguard summoned on Special Attack 2. Now the summoned Osh-Tekk has the correct amount of health and damage
Fixed an issue with the Visual Effect for MK11 Skarlet's Blood Rain Passive where it would remain visible after Skarlet was KO'ed by Brutal ending
EQUIPMENT
Fixed MK11 Sindel's assist Attack in Tamer's Hessian Boots Equipment's character effect, which could kill an opponent
UX/UI
Character Screen UI has been adjusted to include the Ascension Upgrade information
The Filters have been updated to include the search by Only Ascendable required for new Ascended Characters
Fixed issues related to low touch response after tapping the Moon icon in Quest Mode
Fixed Console Link Trial disappearance in Trial menu
Fixed the Survivor mode Character Bonus values for several Characters
OTHER
Corrected the push notification messages related to Trials
Removed the visible formatting text in MK11 Nightwolf's passive description in Spanish
Fixed Ermac's name in Klassic Shang Tsung's passive description
Updated the passive description texts for Tactical Sonya Blade and Blood God Kotal Kahn