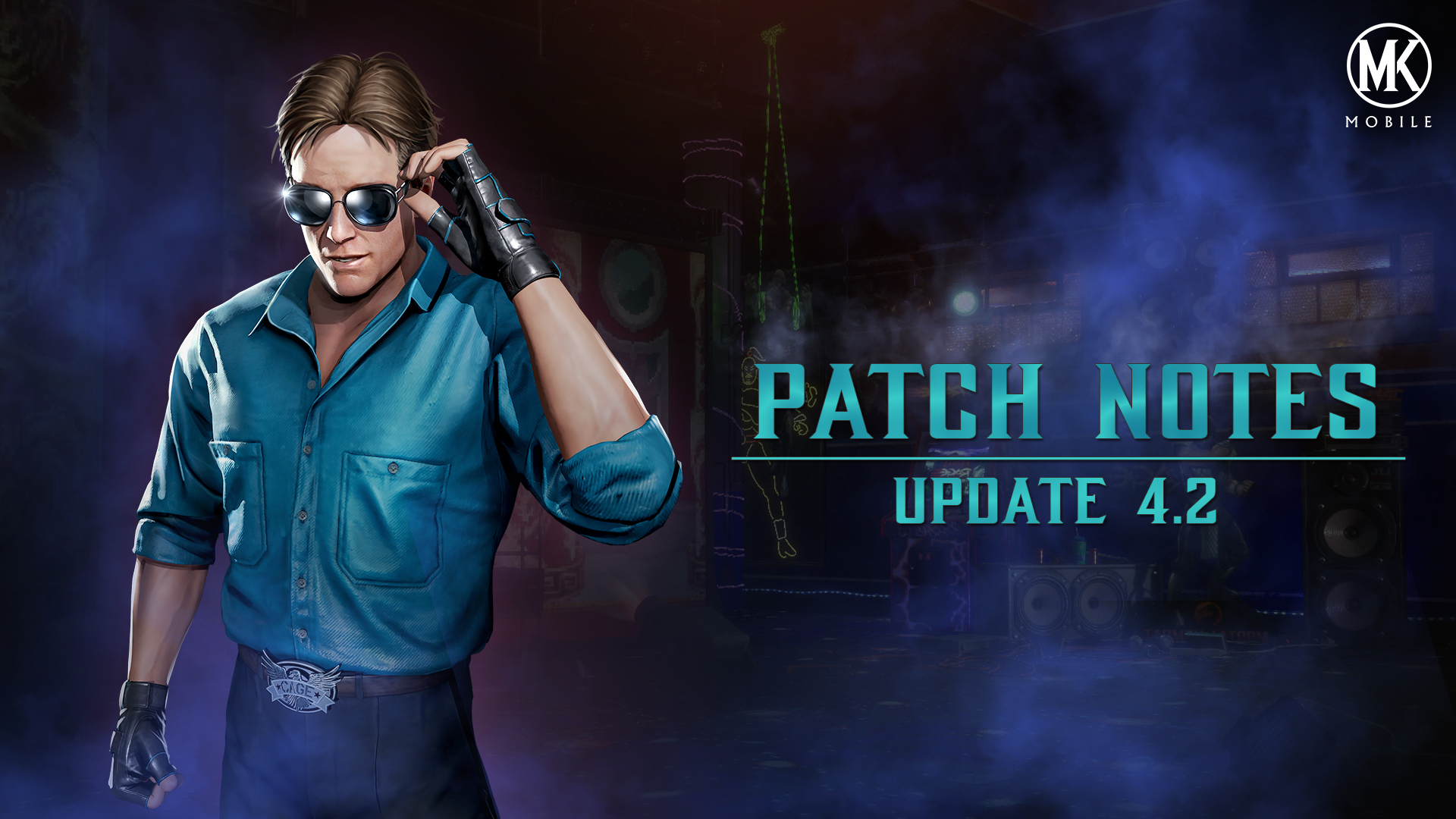 Table of Kontents:
NEW! KLASSIC MOVIE JOHNNY CAGE
Lights. Camera. Action! Klassic Movie Johnny Cage joins the mobile roster from the kast of the 1995 Mortal Kombat movie! Ignite his superstar power by memorizing his combo sequences to unleash a variety of deadly attacks. Give Johnny some extra speed by teaming him up with Klassic Movie Raiden and your foe will surely get Caged!
NEW! ACTION MOVIE TOWERS
Introducing the new Action Movie Towers! Enter the Action Movie Tower to find familiar characters from the 1995 movie plot. Bosses will consist of Johnny and his friends, as well as the movie enemies like Kano and Shang Tsung! Earn rewards along the way including the new Action Movie Tower Equipment, and battle to the top for a chance to earn Johnny's teammate Klassic Movie Raiden! Feeling up for a Challenge? Reap the rewards of the Fatal Tower for a chance to earn Diamond Klassic Movie Johnny Cage!
NEW! ACTION MOVIE TOWER EQUIPMENT
Launch into an action movie set with the new Action Movie Tower Equipment! Protect Johnny from Special Attacks with the new Stunt Buddies Epic Accessory and recover from your wounds in award winning time with the new Tin Hat Armor! This flashy new set features Equipment needed to activate The Joker's new Brutality and Johnny Cage's new Friendship!
8-YEAR ANNIVERSARY CELEBRATIONS
Celebrate our 8th Anniversary with us this April to unlock a free Diamond Fighter and Souls! Make sure to check your inbox for more information. Thank you to all our fans for supporting us throughout the years!
NEW! KOMBAT PASS SEASONS
This update includes Kombat Passes Season 3 and Season 4! Start knocking out the Trials to Ascend Dark Raiden and earn amazing rewards along the way. Aftershock Tremor will be next…
NEW! CHALLENGE KOMING SOON
Get ready for a new Gold Challenge Event featuring Klassic Jade! Add Jade to your kollection to speed up your kombat with her Mistress of Bojutsu Passive.
QUALITY OF LIFE
STACKING TRIAL MESSAGES
Unclaimed Trial Rewards messages will now stack together, removing the cluster of multiple messages in your inbox
DAILY TRIALS REWARDS
We have improved the reward for completing the "Complete All of the Daily Tasks" task, which now includes more rewards, with chances at obtaining a Gold Character card and Rare Equipment card
BUG FIXES AND OPTIMIZATIONS
CHARACTERS
Fixed Jason Voorhees's inability to perform Special Attack after resurrection
Fixed Jason Voorhees Nightmare not using his second Basic Combo and Combo Ender
Fixed an issue with Lizard Noob Saibot's resurrection where the resurrected character would not receive Damage over Time from Fight Modifiers
Fixed Hellspawn Scorpion's Special Attack 1 effect Fire. It will now apply to the opponent on blocked attacks
BUGS
Fixed The Joker's Prankster's Banger Equipment not dropping from the Equipment Pack
Fixed an issue related to God's Helper Tanuki Equipment where the Fusion X effect would not expire when equipped on Kabal
Fixed the Fusion X effect of God's Helper Tanuki Equipment where the Tanuki could be affected by Brutality
Fixed a bug related to Friendship where if an opponent has tagged out right before the Friendship, it would then be used on the opponent that swapped with them
Fixed Leatherface's character-specific effect applied by the Rusty Chainsaw Equipment. It will now correctly increase the duration of Leatherface's enrage
Fixed Characters wearing Equipment with Special Attack Dodge effect being impacted physically by Special Attacks even when they were avoided. Now in the case of a dodged Special Attack the Character will be unaffected by it
Fixed an issue with Friendship where it could be performed during the opponent's resurrection
Fixed Movie Set Star's Animatronic where it would stay on the battlefield if any of the characters have used an X-ray Attack
UI/UX
Fixed an issue with Boss Cards in Challenges that could not be inspected
Fixed an issue with Kombat Pass Premium where in rare cases it would not unlock after purchase
Fixed the Easier Quest Repeat 'Edit Quest' button behavior where it sometimes would lead to the Main Menu
Changed the icon of Raiden MK11's passive ability to a new one that more accurately represents it
Fixed the contrast and brightness of Souls and Koins currency icons
OTHER
Fixed incorrect display of Enemy KO's statistics on the Survivor Results screen
Added audio effects for successful tutorial task completion
As always, thank you for playing Mortal Kombat mobile!