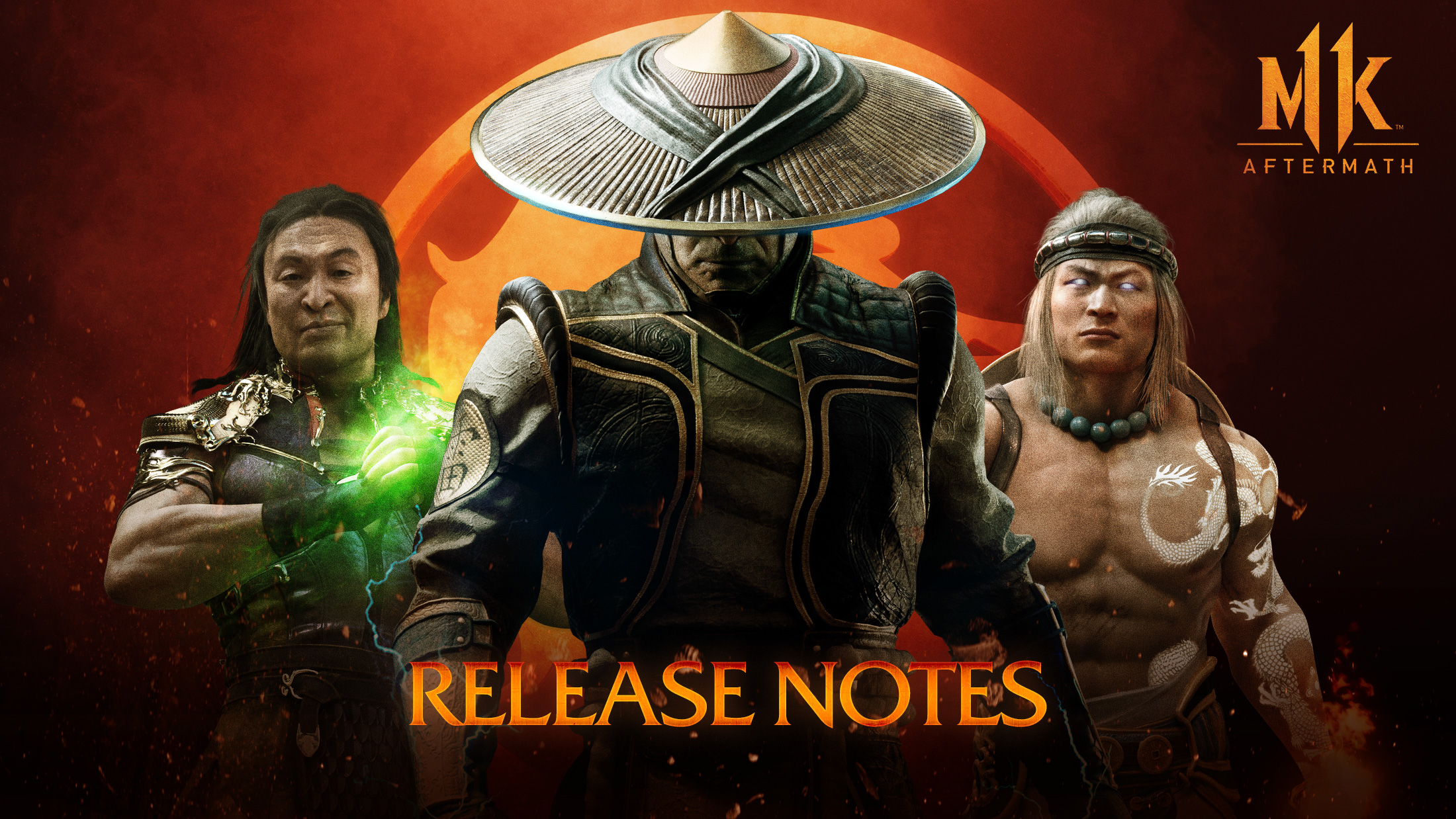 Below are the release notes for the 09/29 Mortal Kombat 11 PC update:
Character Skin Pack Update
All Hallow's Eve Skin Pack release, including Halloween inspired skins – "Beast Within" Johnny Cage, "Blizzard King" Sub-Zero and "Bad Medicine" D'Vorah. Available for Mortal Kombat 11 Aftermath owners.
General Gameplay Adjustments
Fixed an issue with Co-Op Towers where only 2 players could join the lobby
Fixed an issue with the Mouse cursor still being present in Photo Mode after toggling off UI
Fixed an issue with 21:9 aspect ratio during match searches
Reworked scrollbar functionality - Clicking the down arrow on scrollbars snaps the slider and selection to the bottom of the list.
Selecting a preset with mouse now equips instead of opening it.
Fixed an issue where rapidly selecting and deselecting character in King of The Hill mode causes several malfunctions of the mouse
Fixed an issue with placeholder letters appearing when attempting to create lobbies using the virtual keyboard
Related Articles
For all Mortal Kombat 11 announcements and other related information, please keep an eye on the official Mortal Kombat 11 website and social channels, including www.mortalkombat.com, Twitter (@MortalKombat), YouTube (Mortal Kombat), Instagram (@MortalKombat), Facebook (MortalKombat), Twitch (NetherRealm), Discord (MortalKombat) and Reddit (MortalKombat).
Need more? Submit a new question here, or track and view open tickets.