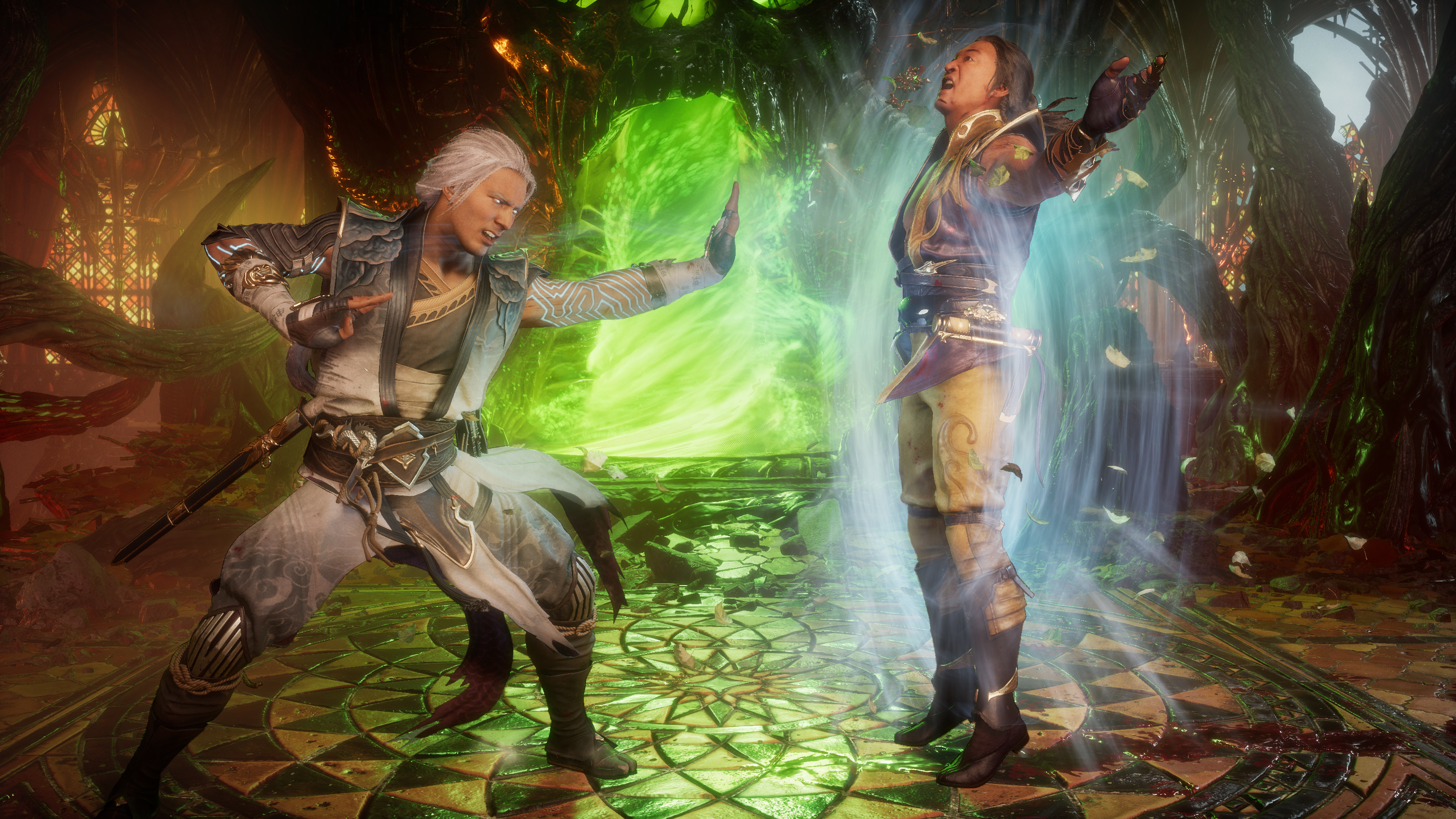 With the release of Mortal Kombat 11: Aftermath on May 26, all players will be introduced to a new game update that will include changes to their Augments. The intention of this change is to improve the system for both new and experienced players and make it easier to have more diverse and powerful builds for their fighters.
All players will have their Augments converted over time and all their existing Augments will be unequipped. This is a 1:1 conversion where their owned Augments will be converted to the closest equivalent of the new Augments. Please note, depending on how recently each player has played the game, the process might take some time to complete. We appreciate your patience during this period while we roll out this improvement.
This change will not interfere with the ability to enjoy the new Stages, Stage Fatalities and Friendships included in this free update or any purchased content included in the Mortal Kombat 11: Aftermath expansion.
(New!) Generic Augments
Hundreds of new Generic Augments have been added, which can be socketed into any gear piece and any character for slots one and two. These slots will default to the Soul type. Augments of the same name cannot be stacked.
Augment Types
Soul - Improves rewards earned in Kombat
Nether Flame - Increases offensive capabilities
Order Krystal - Increases defensive capabilities
Chaos Energy - Enhances elemental powers
Dragon Blood - Grants a variety of unique bonuses
(NEW!) Jinsei Essence - Character-specific bonuses
Jinsei Essence
A third augment slot has been added to all gear which utilizes new Jinsei Essence character specific Augments. There are 12 unique Jinsei Essence augments per character. Jinsei Essence Augments can change the behavior of special moves, grant character-wide bonuses, and more.
Augment Re-Rolls
Instead of random re-rolling of Augment slots, players can now spend Koins and Souls to choose which generic socket that they want on their gear piece. Players cannot re-roll slots one and two to Jinsei Essence slots, and the third slot cannot be changed.
Soul: 10,000 Koins
Nether Flame: 250 Souls
Order Krystal: 250 Souls
Chaos Energy: 250 Souls
Dragon Blood: 50 Hearts
All players should note that augments can only be used in single-player modes and do not provide a competitive advantage in online or ranked modes.
# # #
For all Mortal Kombat 11: Aftermath announcements and other related information, please keep an eye on the official Mortal Kombat 11 website and social channels, including www.mortalkombat.com, Twitter (@MortalKombat), YouTube (Mortal Kombat), Instagram (@MortalKombat), Facebook (MortalKombat), Twitch (NetherRealm), Mixer (NetherRealm), Discord (MortalKombat) and Reddit (MortalKombat).
Still have a question? You can submit your question here. You can also update and track your ticket as well.