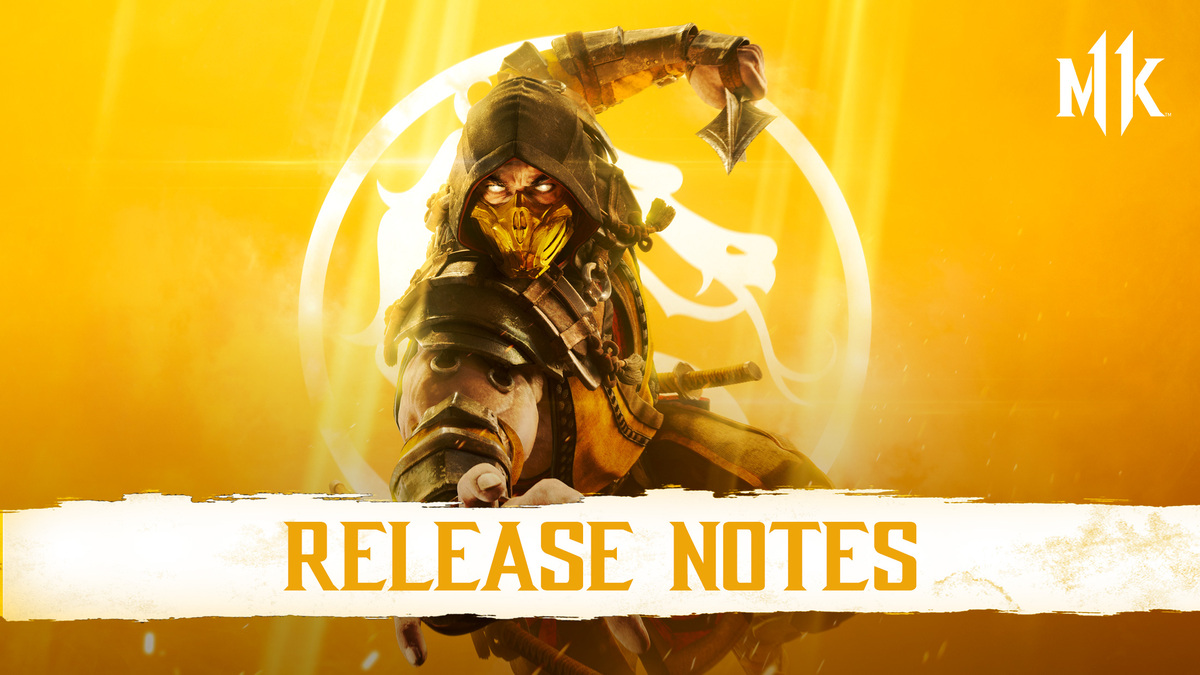 Hello all,
First, we wanted to say thank you all for your feedback on Mortal Kombat 11 so far. We're dedicated to bringing you the best experience possible and working to get the latest updates and patches live across all platforms.
We're aware of the difficulty issues in Towers of Time, and while we've made some changes, rest assured there are more on the way. To help you along your way, everyone will receive:
500,000 Koins
500 Hearts
1,000 Soul Fragments
1,000 Time Krystals

We've broken down the updates coming to each platform below. As always, if you're experiencing issues, please put in a help request at https://go.wbgames.com/MKhelp. Thank you for being a part of the Mortal Kombat Kommunity!
PS4/Xbox:
We're aiming to release the patch early next week. This patch will include:
Reduce AI difficulty
Increased Kurrency rewards in Towers of Time
Thank you gift (500,000 Koins, 500 Hearts, 1,000 Soul Fragments and 1,000 Time Krystals)
Switch:
For the Nintendo Switch, we have two patches in progress. We're aiming to have the first patch in this series released in the next day or two.
Character tuning to reduce difficulty in Towers of Time
Reduce AI health to reduce difficulty in Towers of Time
Reduce effects and frequency of most difficult modifiers in Towers of Time
Overall improvements to stability
The second patch is in progress and we'll let you know as soon as we have a release date. This update will include:
Reduce AI difficulty
Increased Kurrency rewards in Towers of Time
Thank you gift (500,000 Koins, 500 Hearts, 1,000 Soul Fragments and 1,000 Time Krystals)
PC:
For PC, we have two patches in progress. We're aiming to have the first patch in the series released in the next day or two. This patch will include:
Reduce effects and frequency of most difficult modifiers in Towers of Time
Updates to character move values
Overall improvements to stability, including crash fixes in menus and navigating UI
Fixed a problem where the game would not load using certain keyboard configurations
Fixed a problem where the game would not load due to non-English characters in the Windows user name
We're aiming to release the next patch in the series early next week. This patch will include:
Reduce AI difficulty · Increased Kurrency rewards in Towers of Time
Thank you gift (500,000 Koins, 500 Hearts, 1,000 Soul Fragments and 1,000 Time Krystals)
Update
Character tuning to reduce difficulty in Towers of Time
Reduce AI health to reduce difficulty in Towers of Time