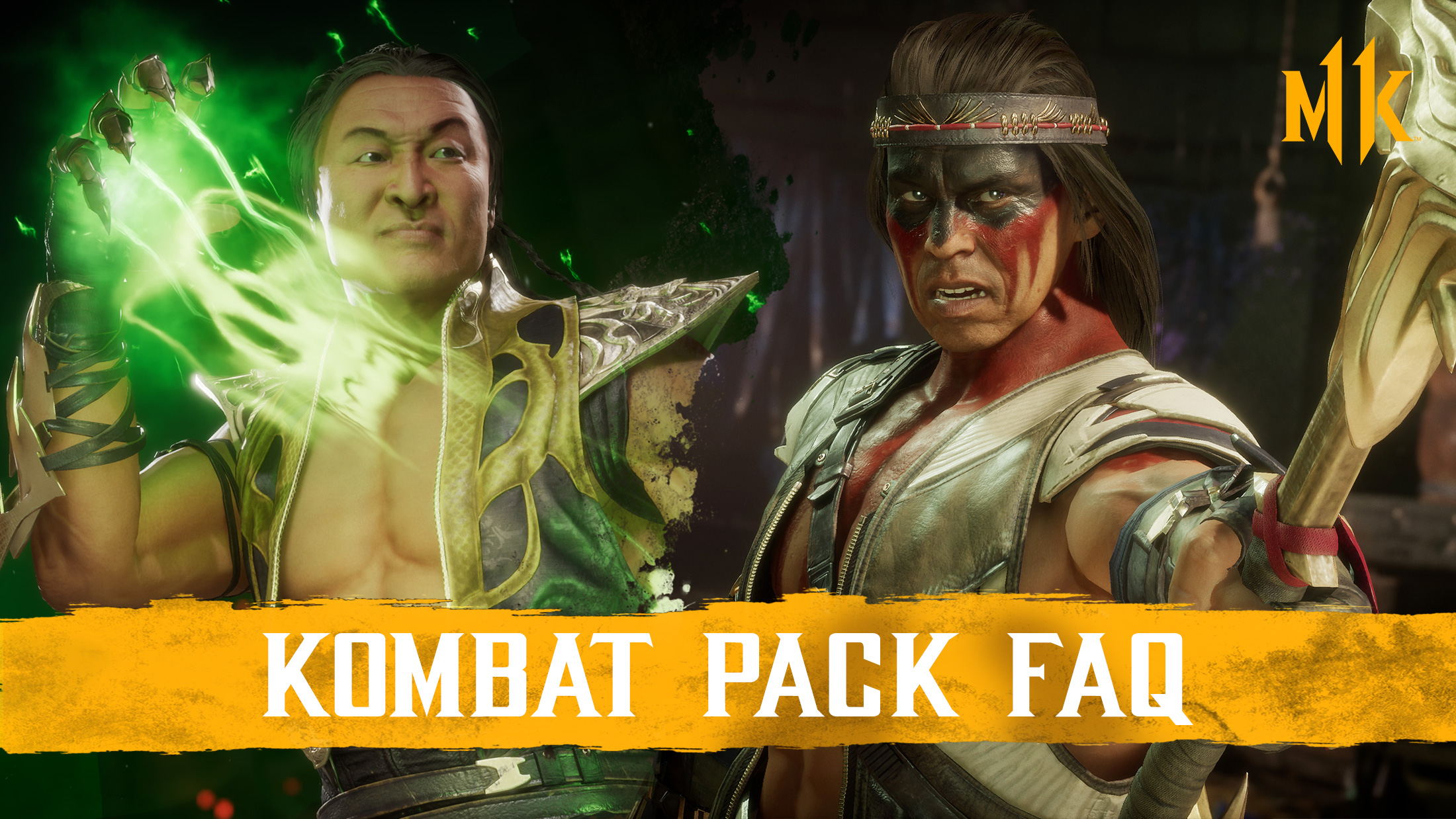 The Mortal Kombat 11 Kombat Pack includes the following:
6 New Upcoming DLC Playable Characters

Shang Tsung – Available Now
Nightwolf – Available Now
Terminator T-800 – Available October 8th, 2019
Sindel – Available November 26th, 2019
Joker – Available January 28th, 2020
Spawn – Available March 17th, 2020

1 week of early access to all DLC characters listed above
Premium Skins including Ninja Mime Johnny Cage, War Games Sonya Blade and more
6 themed skin packs

The Klassic Arcade Ninja Skin Pack – Available Now
The Klassic Arcade Fighter Pack – Available Now
4 additional Skin Packs to be released alongside Terminator T-800, Sindel, Joker, and Spawn
For information on how to download Kombat Pack content if you own the Kombat Pack or Premium Edition of the game please see the article here.
For Kombat Pack announcements and other information, please keep an eye on the official Mortal Kombat 11 website and social pages, including www.mortalkombat.com, Facebook (MortalKombat), Instagram (@MortalKombat), Twitter (@MortalKombat), Twitch (NetherRealm), YouTube (Mortal Kombat), Discord (MortalKombat) and Reddit (MortalKombat).
If you have any additional questions about the Kombat Pack, please contact Customer Support using the "Ask for Help" link above.