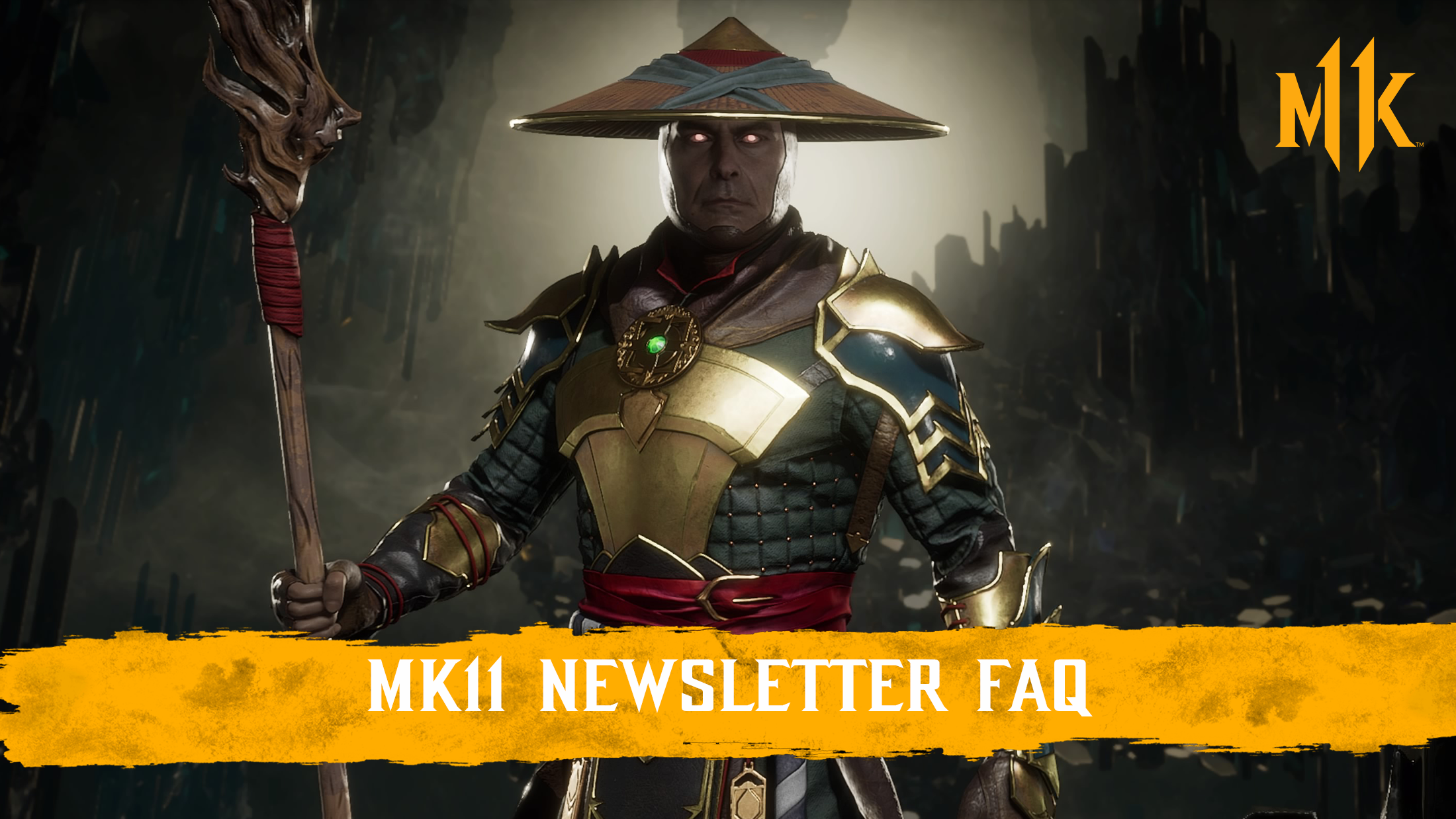 What's included in the Mortal Kombat 11 Newsletter?
By signing up, you'll receive tailored emails on your performance, the latest news on MK11, notices on future Events and Tournaments, and more!
Why should I sign up?
How do I sign up?
1. Visit the Options menu of Mortal Kombat 11.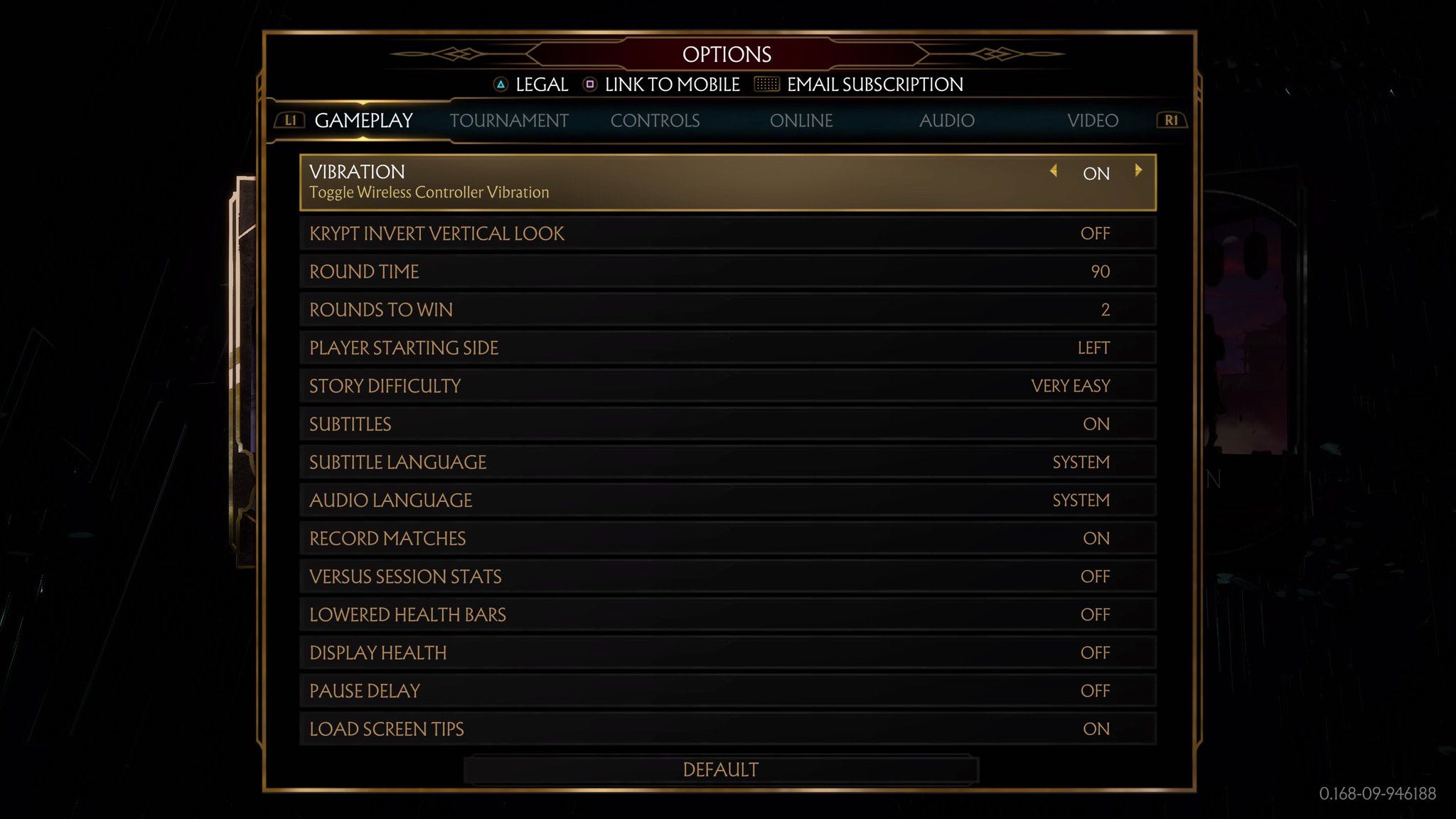 2. Press the Touchpad button (PlayStation), the Menu button (Xbox), - button (Switch), or the Page Down button (PC) and a sign-up window will appear where you can enter the email address that you'd like to use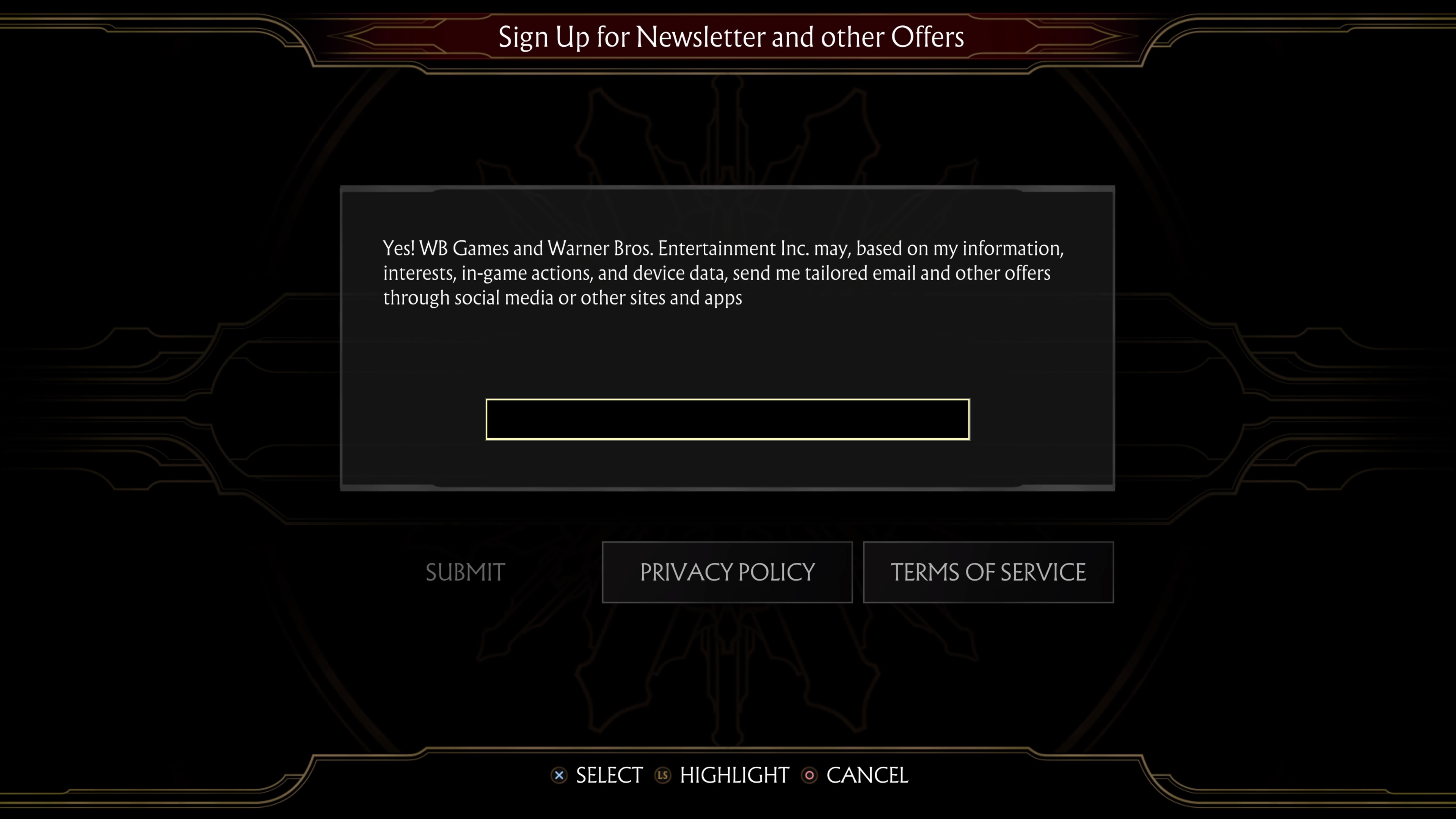 3. After signing up successfully, you'll see a prompt confirming your registration.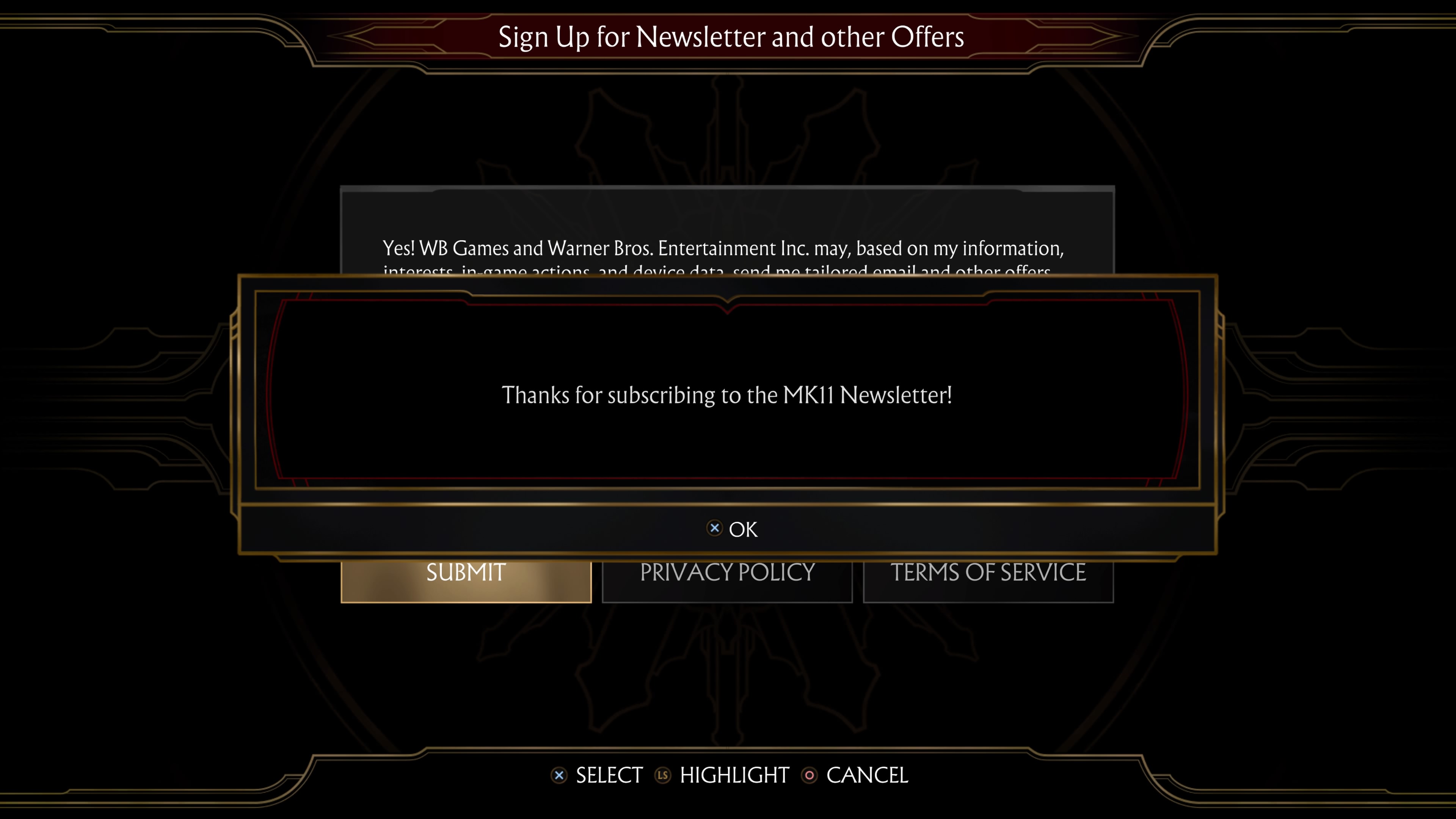 4. You can now claim the rewards from your Kombat Kard notifications.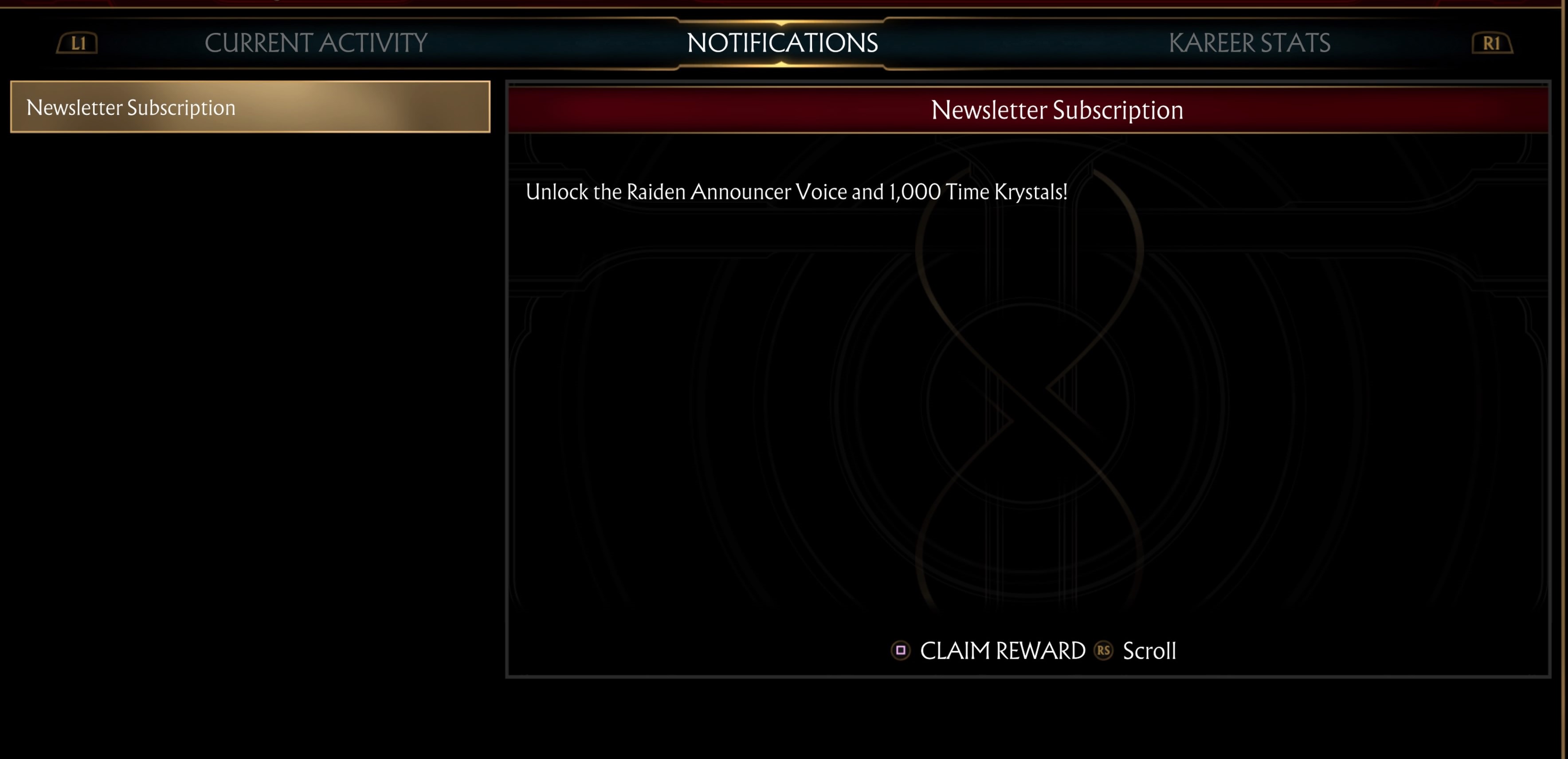 5. Head to the Audio tab of the Options menu to enable the Raiden announcer voice!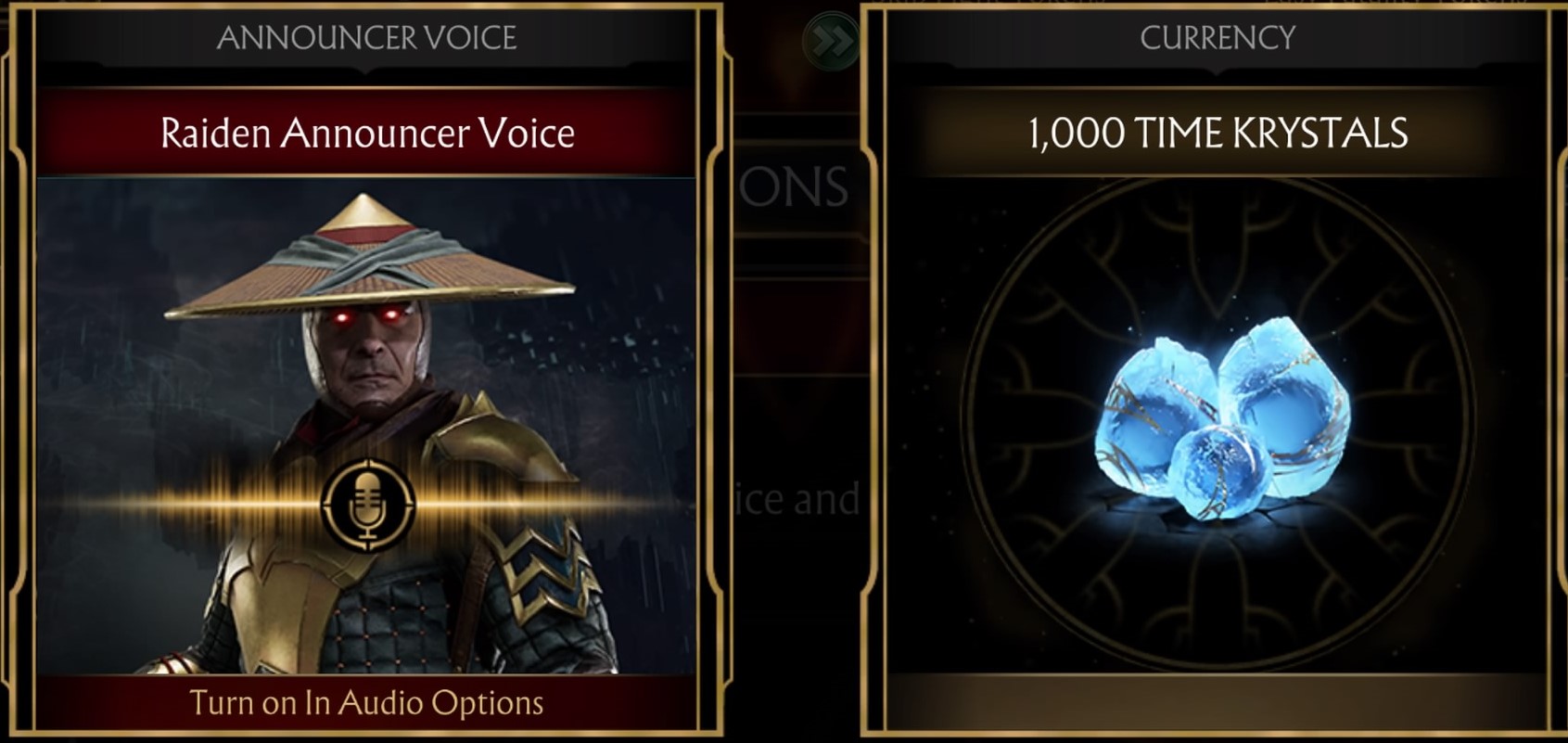 *Please note that this feature is not available for Google Stadia players.
Related articles
To learn more about Mortal Kombat 11, the latest installment in the iconic Mortal Kombat franchise developed by NetherRealm Studios, visit MortalKombat.com or join the community conversation on Twitter (@MortalKombat), YouTube (Mortal Kombat), Twitch (NetherRealm), Instagram (@MortalKombat), Facebook (MortalKombat) and Discord (MortalKombat).