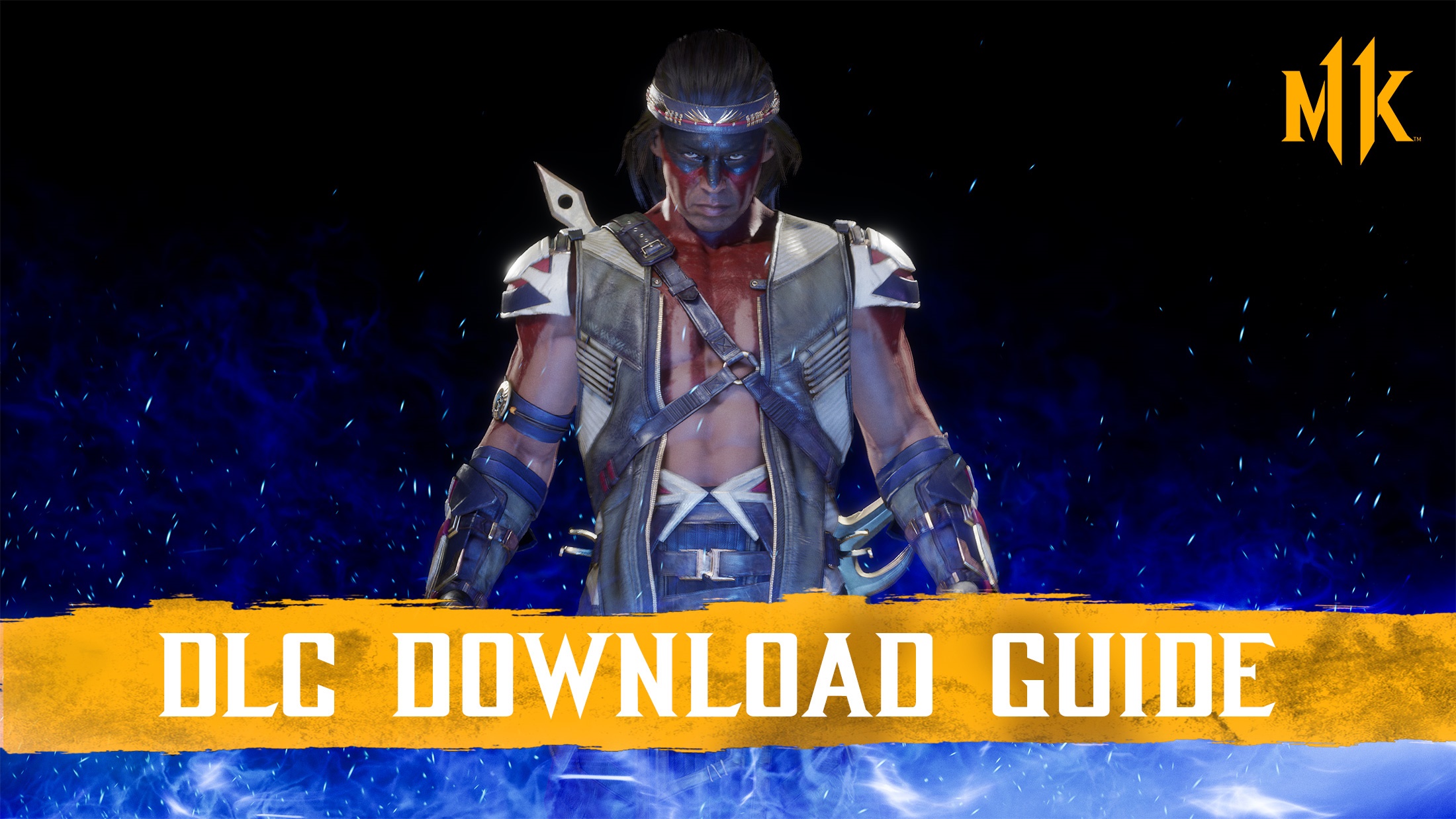 Players who own the Mortal Kombat 11 Kombat Pack or the Premium Edition of the game which includes the Kombat Pack gain access to download several upcoming pieces of Character, Skin, and Gear DLC content for free as they are released.
For more information about what is included in the Kombat Pack please see the article here.
The next of these DLC Characters is Nightwolf who will be available to purchase for all players on August 20th. Players who own the Kombat Pack will gain Early Access to download and play Nightwolf for free automatically on August 13th!
For Kombat Pack owners Nightwolf will be available to download on August 13th at approximately 10am PST. Kombat Pack owners playing on PS4 in Asia will be able to download Nightwolf on August 13th at approximately 12pm JST.
For details on how to download Nightwolf and other Kombat Pack content please see below:
How to download Kombat Pack Content on PlayStation 4
Visit the Mortal Kombat 11 page on your PS4 Home Menu or Game Library
Select the game and scroll down to the "PlayStation Store" section at the bottom
From the "Your Add-ons" section you can manually download individual pieces of released content that you already own including Nightwolf.
If the content you are looking for is not listed under "Your Add-ons" you can scroll past this option in the "PlayStation Store" section of the Game Page and select "View All"
Content that you are entitled to download for free but do not already own will be shown here with a cost listed as Free.
After selecting the content and starting the download, the content will be listed under "Your Add-ons" if you want to download it again in the future
If after downloading specific Kombat Pack content, you still cannot access it in-game, or if the content is missing from "My Addons," please try Restoring your PSN Licenses. From your PS4 Home Menu:
Select [Settings] > [PlayStation Network/Account Management] > [Restore Licenses].
After doing this you can then check "My Addons" again to see if this DLC is now available or check in-game to see whether it is available to use.
If the DLC is still not available to use please make sure that your PS4 firmware is up to date and that you are using firmware version 6.71 or higher.
You can check your current firmware version by going to Settings > System Information on your PS4 dashboard.
If this shows you are using a firmware version earlier than 6.71 please update your firmware by going to System > System Software Update on your PS4 dashboard
If you already downloaded the firmware but have not yet installed it you can do so under the Notifications section of your PS4 Dashboard.
After updating your firmware and restarting your console please try accessing the DLC content again. If the DLC is still not available to use you can de-activate and re-activate your PS4 as your primary PS4 console which may allow you to access the DLC:
On your PS4 sign into the account that you purchased or own the DLC content on
From the PS4 Home screen, go to [Settings] and select [Account Management]
Select [Activate as Your Primary PS4], then [Deactivate] then [Reactivate]
Once the process has completed, try accessing the DLC again in-game
How to download Kombat Pack Content on Xbox One
Go to My Games and Apps
Locate Mortal Kombat 11 and press Menu on your controller (the button with 3 lines on it)
Select Manage Game
Scroll all the way to the right on this menu to see what DLC is Ready to Install and start the install for Nightwolf or the other pieces of released Kombat Pack content that you are trying to download.
How to download Kombat Pack Content on Nintendo Switch
From the Main Menu of your Nintendo Switch locate the Mortal Kombat 11 game tile and press + on your controller
Select Software Information > Nintendo eShop
Scroll down to Downloadable Content and select View All Items
Here you will see all owned DLC listed.
To download any of the DLC, select your Nintendo Switch Profile Image at the top-right of this screen to go to Account Information.
Under the Redownload section, any DLC or games you own that you have not-yet-downloaded content for will be listed.
You can tap the cloud icon next to Mortal Kombat 11, if listed, to download any DLC you own but have not yet downloaded to your system. This will automatically download any released Kombat Pack content, including Nightwolf.
How to download Kombat Pack Content on Steam
Go to Library in Steam
Locate Mortal Kombat 11 in your list of games, right-click it, and select Properties
On the DLC tab of the Properties menu any DLC you own will be listed
Under the "Install" column a checkbox will show if the DLC has been downloaded and installed yet
You can check this box to start the download of Nightwolf and any other pieces of released Kombat Pack content.
If the Install box for the Kombat Pack Content you are trying to access was already checked but you still cannot access it in-game:
Open the Properties menu for the game in your Steam Library again
Click the Local Files tab
From here, select "Verify Integrity of Game Files"
After this process completes, check in-game again to see whether you can now access the Kombat Pack Content you are trying to use.
For instructions on how to use specific Skins or Gear that you have downloaded from the Kombat Pack please see the article here.
For Kombat Pack announcements and other information, please keep an eye on the official Mortal Kombat 11 website and social pages, including www.mortalkombat.com, Facebook (MortalKombat), Instagram (@MortalKombat), Twitter (@MortalKombat), Twitch (NetherRealm), YouTube (Mortal Kombat), Discord (MortalKombat) and Reddit (MortalKombat).
If you have any additional questions about accessing Kombat Pack content, please contact Customer Support using the "Ask for Help" link above.