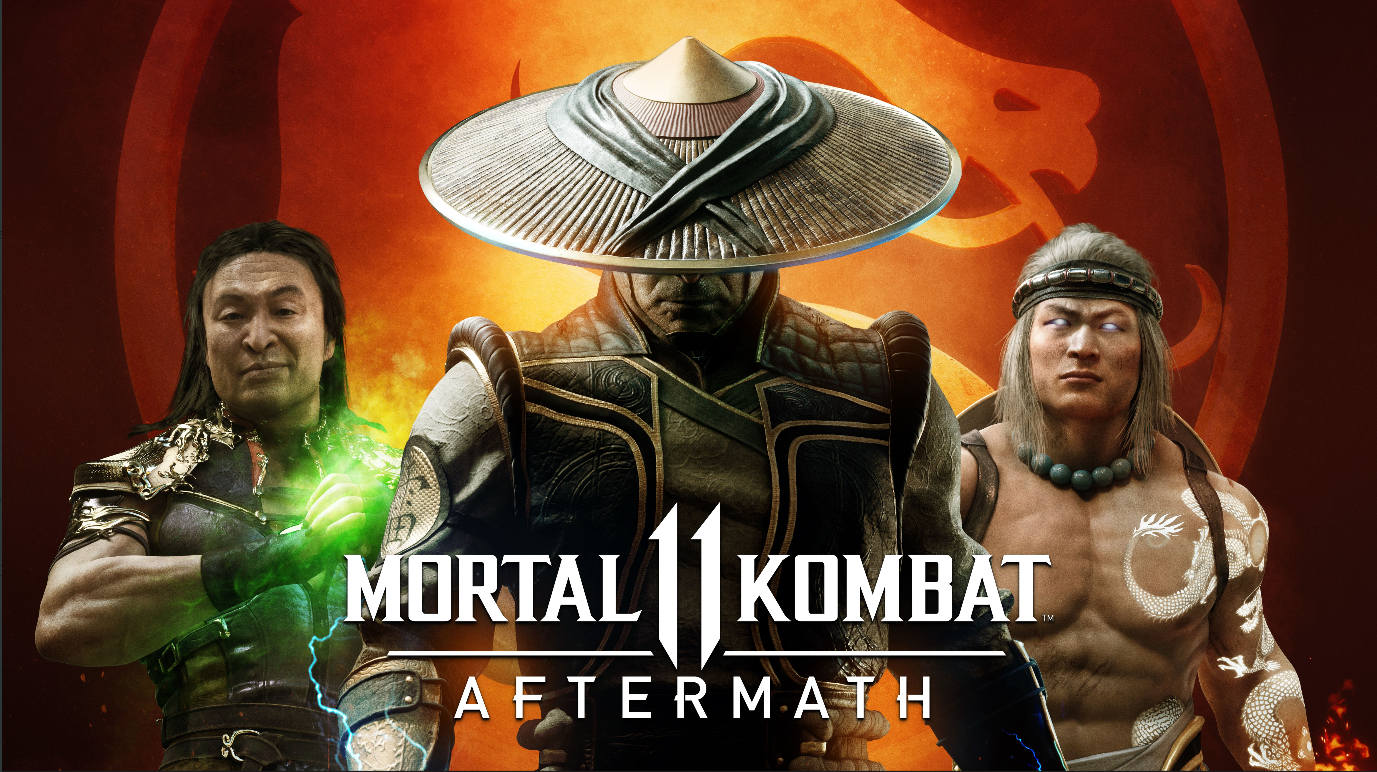 The Mortal Kombat 11: Aftermath Kollection provides the perfect opportunity for new players to join the fight, featuring all characters, story content and game modes in one ultimate package, all for $59.99 USD.
What is included in the Mortal Kombat 11: Aftermath Kollection?
Mortal Kombat 11 base game
Shao Kahn (playable character)
Mortal Kombat 11 Kombat Pack

Shang Tsung (playable character)
Nightwolf (playable character)
Sindel (playable character)
Terminator T-800 (playable character)
The Joker (playable character)
Spawn (playable character)
Klassic Arcade Ninja Skin Pack
Klassic Arcade Fighter Pack
Double Feature Skin Pack
Gothic Horror Skin Pack
DC Elseworlds Skin Pack
Matinee Skin Pack
Ninja Mime Johnny Cage Premium Skin
Shang Tsung Spirit Stealer Movie Skin
War Games Sonya Blade Premium Skin
Cassie Quinn Premium Skin
Geras Time Lord of Apokolips Premium Skin
Hellspawn Jacqui Premium Skin

Mortal Kombat 11: Aftermath Expansion

Story Expansion
Fujin (playable character)
Sheeva (playable character)
RoboCop (playable character)
3 Character Skin Packs

Summer Heat Skin Pack
Klassic Female Femme Fatale Skin Pack
All Hallows' Eve Skin Pack
If you purchase this version, you will be able to access already available content such as the base game, Kombat Pack content and Shao Kahn character at the point of purchase.
Do you already own the Premium Edition of Mortal Kombat 11 or the base game? Find out what you need to do to jump in and enjoy the Mortal Kombat 11: Aftermath expansion here!
Related articles
To learn more about Mortal Kombat 11, the latest installment in the iconic Mortal Kombat franchise developed by NetherRealm Studios, visit MortalKombat.com or join the community conversation on Twitter (@MortalKombat), YouTube (Mortal Kombat), Twitch (NetherRealm), Instagram (@MortalKombat), Facebook (MortalKombat) and Discord (MortalKombat).
Need more? Submit a new question here, or track and view open tickets.