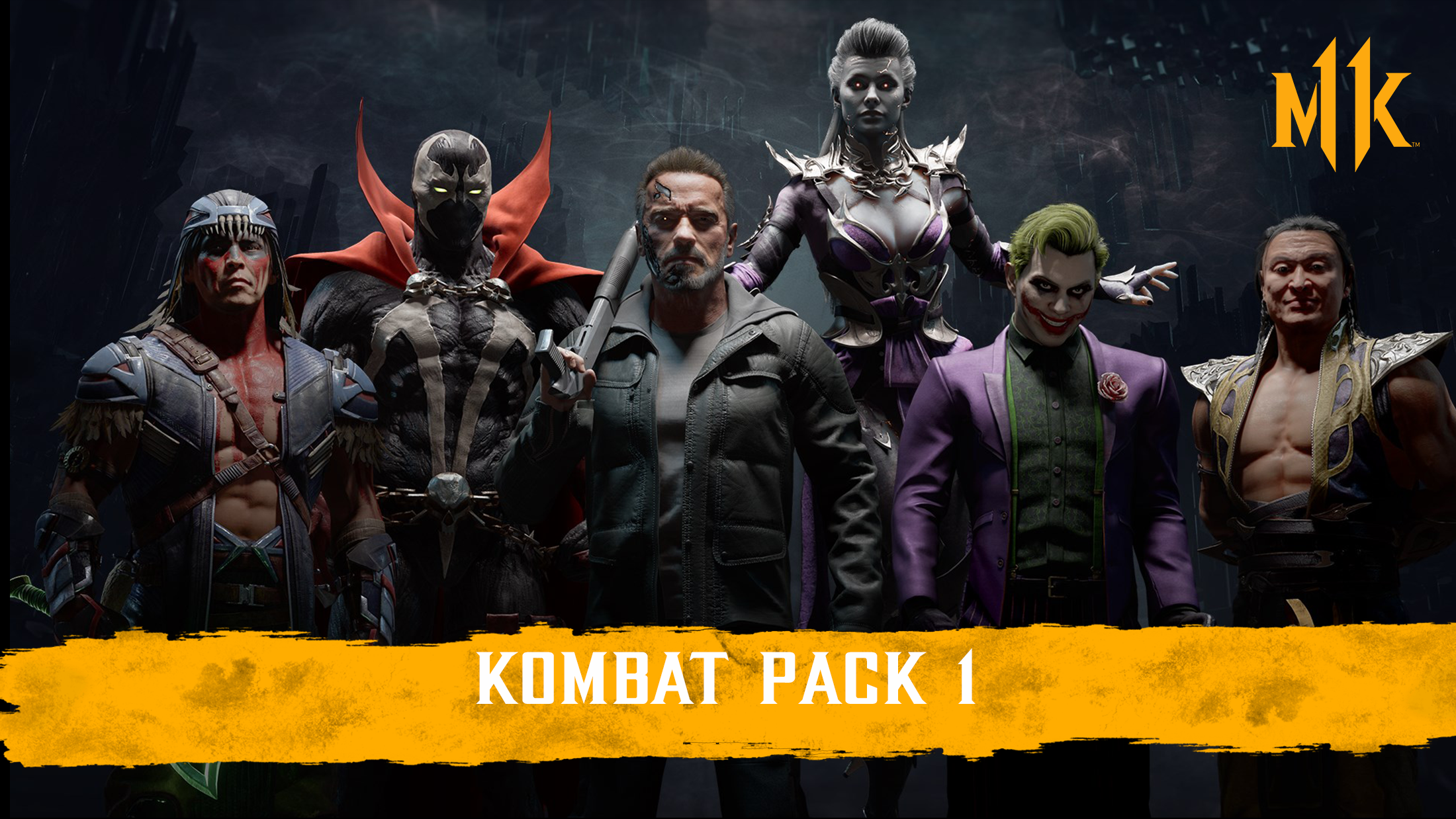 The Mortal Kombat 11 Kombat Pack 1 includes the following content:
6 Playable DLC Characters
Shang Tsung
Nightwolf
Terminator T-800
Sindel
Joker
Spawn
1 week of early access to all DLC characters listed above for Kombat Pack 1 owners on PlayStation 4, Xbox One, Nintendo Switch, and Steam.
Premium Skins
Ninja Mime Johnny Cage Skin
War Games Sonya Blade Skin
Cassie Quinn Skin
Klassic Cassie Skin
Geras Time Lord of Apokolips Skin
Hellspawn Jacqui Skin
6 Themed Skin Packs
The Klassic Arcade Ninja Skin Pack
The Klassic Arcade Fighter Pack
The Double Feature Skin Pack
The Gothic Horror Skin Pack
The DC Elseworlds Skin Pack
The Matinee Skin Pack
For information on how to download Kombat Pack 1 content if you own the Kombat Pack or Premium Edition of the game please see the article here.
Related articles
To learn more about Mortal Kombat 11, the latest installment in the iconic Mortal Kombat franchise developed by NetherRealm Studios, visit MortalKombat.com or join the community conversation on Twitter (@MortalKombat), YouTube (Mortal Kombat), Twitch (NetherRealm), Instagram (@MortalKombat), Facebook (MortalKombat) and Discord (MortalKombat).