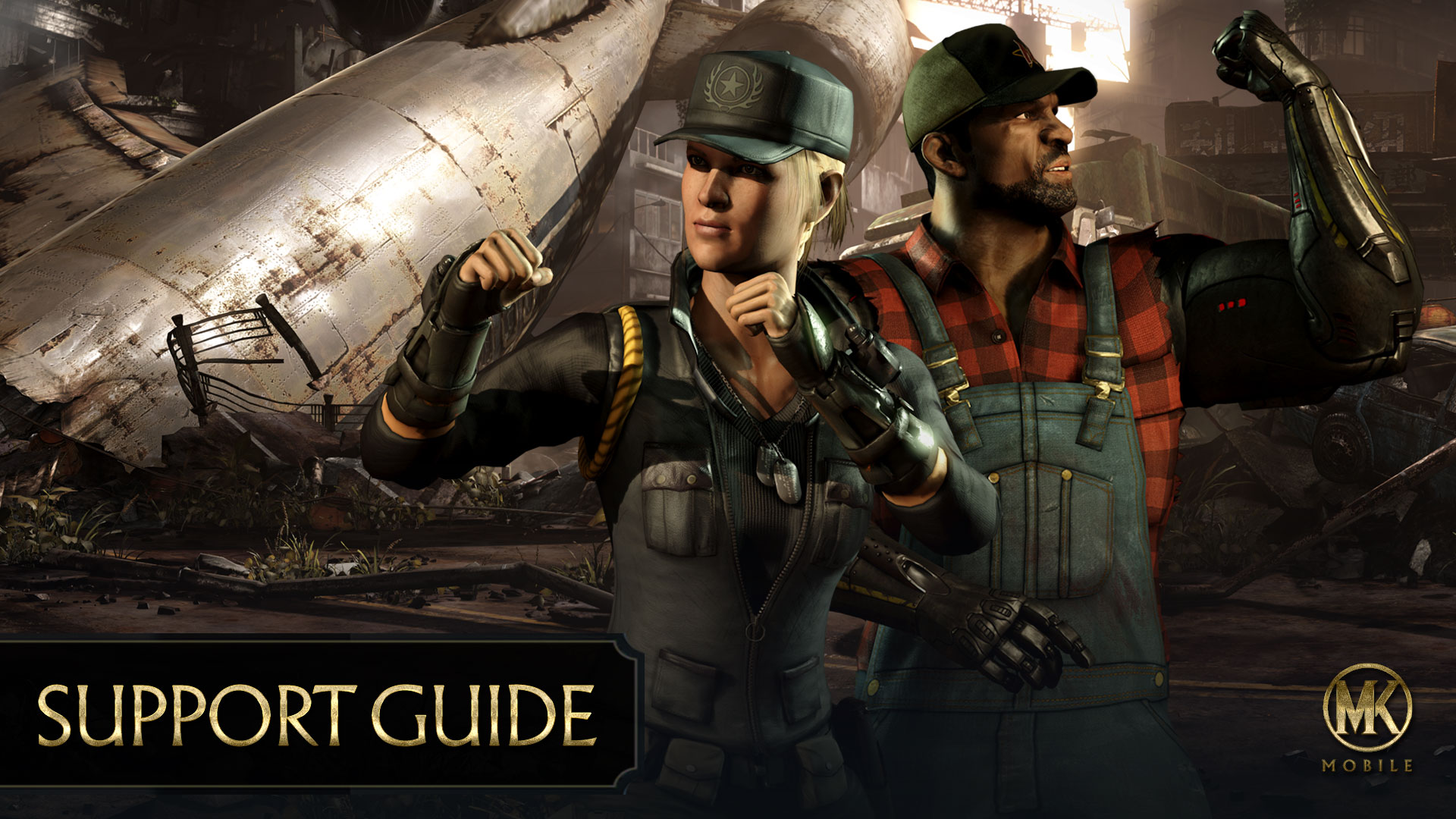 How Fusion works
Fusion occurs when a duplicate card is acquired.
You can fuse cards by earning the card again through challenges, Battle Mode, Faction Wars, through Kard packs, or by purchasing the card directly through the store. If you purchased the card directly through the store, then the fusion will happen automatically. Otherwise, you can fuse the card after obtaining a second copy by opening your card Kollection and tapping the card to view the back of it.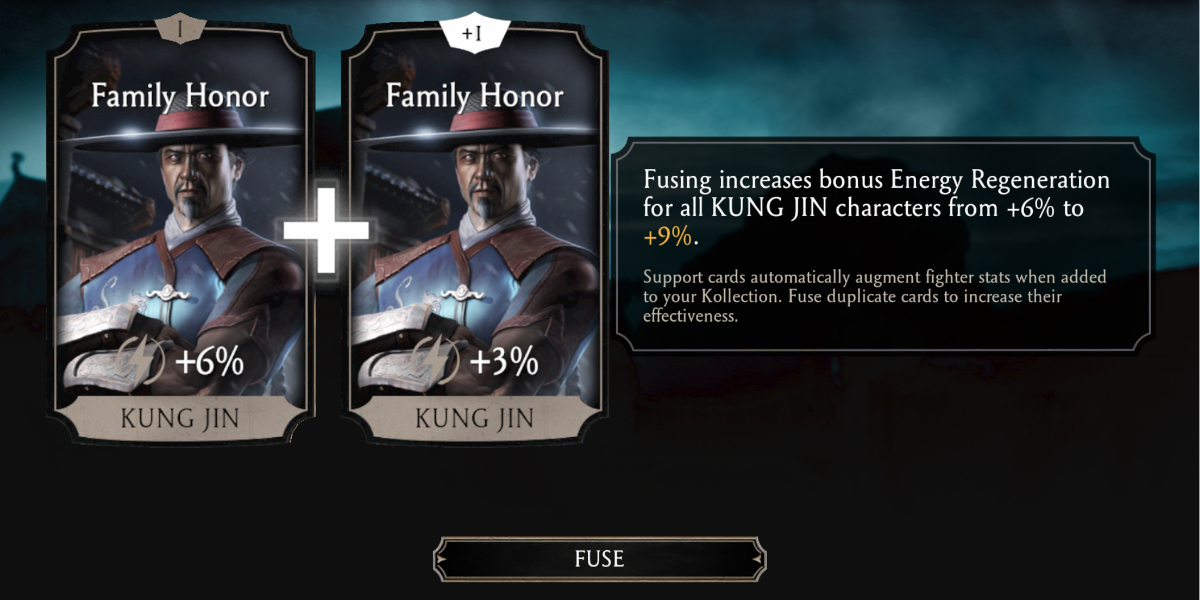 For all Mortal Kombat Mobile announcements and other related information, please keep an eye on the official Mortal Kombat Mobile website and social channels, including Discord @MortalKombatMobile, Twitter @MortalKombatMobile, or Facebook Mortal Kombat Mobile.
Need more? Submit a new question here, or track and view open tickets.